Senators Prospects set to Face Each Other at the WJC
Today at the World Junior Championship (WJC) is the semifinals, which feature four Ottawa Senators prospects that are representing their home country –– Tyler Boucher, Zack Ostapchuk, Tomas Hamara, and Oskar Pettersson –– remain. As the four are on different teams, it means that three Senators prospects are guaranteed to win a medal.
Canada vs USA
The two North-American countries look to go head-to-head in a game that is expected to be entertaining. For Team Canada, Zack Ostapchuk looks to further show his capabilities in the checking role he was assigned and help fire up his team en route to another win. He has also been instrumental in helping kill penalties for his team.
Although his main role isn't to produce offensively, Ostapchuk has been appearing on the scoresheet from time to time, as he has three points (two goals and one assist) in five games. He even scored a goal against Slovakia in the quarterfinals to put his team up by two goals.
On the opposing team, Team USA, the Senators' prospect is hard-hitting forward Tyler Boucher. Playing on the third line, Boucher has four points (three goals, one assist) in five games and has been so close to finding his name on the scoresheet more often.
Not only has his goal-scoring ability been on display but also his skills as he has created a few nice chances for himself and his teammates.
It will be interesting to see how the teams face off against each other as 17 year old phenom Connor Bedard looks to lead his team to another WJC Championship. Meanwhile, Team USA, led by third overall pick in last year's draft Logan Cooley hopes to help his team advance to the finals. The game starts at 6:30 PM EST.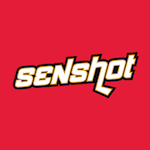 Czechia vs Sweden
In a rematch of the game in the preliminary round, when Sweden won in overtime, the Czechia looks to take their revenge and advance with the solid defensive core they possess. The Senators prospect that plays for the Czechia is two-way defenceman Tomas Hamara, possessing a good transitional game.
Despite playing as a top-four defenceman on Team Czechia, Hamara has not appeared on the scoresheet yet. However, he has been driving play positively, as he is a plus-6, which is tied for fourth among the defencemen on his team. Furthermore, he has been creating chances, so it is likely that he will get a point sooner or later.
For team Sweden, the Senators prospect is Oskar Pettersson, an accurate shooting winger. Among the rest of the Senators prospects partaking in the WJC, Pettersson has been averaging the least amount of minutes per game with 11:51. This is fourth last on his team among forwards. Despite the limited showing, he has been making the most out of it as he has three points (one goal and two assists) in five games and is a plus-6.
With both teams looking to advance to the gold-medal game, Czechia hopes that their defensive core will perform exceptionally once again while forwards such as Gabriel Szturc and Jiri Kulich deliver once again. On the other hand, Sweden expects another strong performance from Carl Lindblom and players such as Filip Bystedt. The game starts at 2:30 PM EST.