Ottawa Senators Prospects at the 2023 World Juniors
Four Ottawa Senators prospects playing at the 2023 World Juniors
The annual World Junior Championship (WJC), or the World Juniors, is starting on December 26th where 10 teams gather together and compete for a gold medal. At the tournaments, players under the age of 20 represent their home country as prospects and draft-eligible players look to make a name for themselves. This includes prospects of various teams and four were chosen from the Ottawa Senators: Tyler Boucher, Zack Ostapchuk, Tomas Hamara, and Oskar Pettersson.
Tyler Boucher (Team USA)
Tyler Boucher, the 10th overall pick in the 2021 NHL draft, has been chosen to play for Team USA at this upcoming WJC after not being selected at the previous tournament. This is the first time Boucher has been selected to represent his home country since 2019, when he participated in the U17 World Hockey Challenge (WHC) where his team finished second.
After having a relatively disappointing last season, especially considering his draft pedigree, Boucher's production has bounced back for the Ottawa 67s this season. He has 15 points (nine goals and six assists) in 17 games, which is a point more compared to last season despite playing in seven fewer games. His shooting capabilities and physical play have been on full display this season, however, the latter has gotten him into some suspension trouble.
Making to look a mark at the WJC, Boucher will play to his strengths as he hopes to help his team finish with a medal, especially after the disappointing finish at the last tournament.
Zack Ostapchuk (Team Canada)
Helping his team win gold at the last WJC, Zack Ostapchuk was solid as he was persistent in forcing opponents to make rushed decisions, trying to come up with a steal in the process (Wheeler, The Athletic). He was instrumental in the bottom six role, as he killed penalties on top of playing "heavy, griding minutes". He finished the tournament with three points (one goal and two assists), all coming in different games.
As the current captain of the Vancouver Giants, Ostapchuk has been putting up points at a rate of 1.38 points per game which is second on his team (behind 2023 draft-eligible prospect Samuel Honzek). Despite playing in only 21 games (18th on his team), he has been able to come up big in games when his team needs him as he is tied for first on his team for game-winning goals. Furthermore, he was clutch in his first and only shootout attempt this season:
Ostapchuk is once again expected to play on a physical shutdown line at the WJC as he looks to help his team defend the championship.
Tomas Hamara (Team Czechia)
Despite being one of the youngest players on his team, Tomas Hamara made a positive impact on both ends of the ice at the last WJC. Playing in all seven games, he averaged over 18 minutes a game and he finished the tournament with two assists. His strengths shined in the games as he consistently led break-outs while making accurate passes. In the game against Canada, despite being plummeted 5-1, Hamara led his team in ice time with close to 24 minutes while finishing with a plus/minus score of plus 1.
This season, he has been a key part of the Kitchener Rangers, as he has played a majority of his games on the top pairing. However, the struggles of his team (which is hovering around the .500 win percentage mark), have affected his stats as he is a minus 13 (tied for last on his team) despite putting up 11 points in 29 games. His struggles could also be attributed to the difficulties of adapting to a new league with a smaller rink as he was playing in Finland until last season.
At this WJC, Hamara looks to play a more prominent role and help his team build off of the last tournament's success.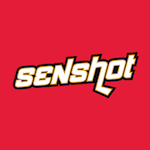 Oskar Pettersson (Team Sweden)
The second player to appear in the WJC from the Senators 2022 draft class is sharp-shooting winger, Oskar Pettersson. He was selected to play for Sweden in the WJC U18 in April and chipped in five points (one goal and four assists) en route to a gold medal.
This season, Pettersson has been playing tremendously as he has 25 points (15 goals and 10 assists) in 19 games for the J20 team of the Rögle BK. His shots have been effective, beating goalies in various fashions ranging from clean shots from near the top circle to tips and rebounds in front of the net. Due to his play, he was called up to the SHL team where he has two points (one goal and one assist) in 12 games.
As Pettersson suits up for Sweden at the WJC, he looks to make a positive impact to help his team advance far in the tournament with the hope of competing for gold.