Vitaly Abramov loaned to Mikkelin Jukurit
The Sens made a minor move Wednesday afternoon, loaning forward prospect Vitaly Abramov to Mikkelin Jukurit of the Finnish Liiga
The loan lasts until the start of Ottawa's training camp for next season.
Abramov, 22, has one goal in three games over two seasons for Ottawa since being acquired from Columbus in 2019 as part of the Matt Duchene trade. He also has 22 goals and 48 points in 69 AHL games for Belleville over that span.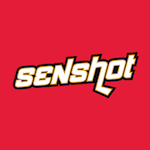 The Liiga is set to start up again at the start of October, meaning if NHL camps open up in the middle of November as currently planned, Abramov should report to camp with a month and a half of playing time in Europe, something that could prove invaluable in a shortened camp.
This move is not unexpected, as many of the league's top prospects, including the Islanders' Oliver Wahlstrom and the Red Wings' Filip Zadina, have been loaned to European clubs in order to stay fresh over the long off-season. Last week, the Sens loaned Lassi Thomson to Ilves, although the details on that move are less clear so it is uncertain if Thomson will come to camp or stay in Finland for the whole season.
The Sens have other young players in similar positions to Abramov, so watch for the likes of Filip Chlapik and Jonathan Davidsson to potentially be loaned to Europe until training camp too.
Rudolfs Balcers is another candidate for a similar move and Bruce Garrioch reported that there are rumours linking him to a loan to the KHL, if that is the case, Dinamo Riga in his native Latvia would be a logical fit.
Despite being from Russia, the return to the European game may be an adjustment for Abramov, as he's played in North America since he was 17 and joined the Gatineau Olympiques of the QMJHL. Because of this, Sens fans should be cautious when combing European box scores not to overreact to a potential slow start. That doesn't just apply to Abramov, as any potential loanee will find themself in a very odd situation that usually doesn't occur in a normal season. The purpose of loans like this are simply to bridge the gap between last season's sudden end and the eventual opening of training camp.