Hot Pierre Summer 2.0? Let's Talk About The Ottawa Senators Offseason So Far!
As the summer is underway, it appears that the blockbuster trades and signings are nearing their completion, and the Ottawa Senators are looking like a different team compared to last year. General Manager Pierre Dorion has had a very busy summer, and while there still remains a move or two to make in order to fit this team under the Salary Cap, let's take a look at what's been done so far.
Let's Start in Net
Goaltending was a massive area of concern during the 2022-23 campaign for the Ottawa Senators. The Sens were forced to use SEVEN different goalies throughout the year as injuries plagues the lineup. Cam Talbot was acquired last offseason to hopefully provide stability in net as prospects continued to develop, but he could not find a way to stay healthy, and the team opted to move on from him as they did not offer him a new contract. He has since signed with the LA Kings, and on day one of Free Agency, the Ottawa Senators signed goaltender Joonas Korpisalo to a five-year deal earning an AAV of 4 million dollars. Korpisalo was regarded as the top free-agent goalie by many, and Pierre Dorion decided he was the option to go for. While it must be said that this move is a massive gamble, I think it's fair to say that he is a clear upgrade on last year's option.
Bye Bye DeBrincat?
When the Ottawa Senators traded the 7th overall pick for elite sniper Alex DeBrincat, it was believed that there would be no issues re-signing him to a long-term deal, but unfortunately, not all things go according to plan. DeBrincat had a bit of a weak year by his standards, scoring 27 goals and 39 assists for 66 points. While these totals are still pretty good and would have led the team in goals and points just a few years ago, it was not enough from him. DeBrincat is a 40-goal guy and he did not live up to that expectation. He made the decision that the Ottawa Senators was not where he wanted to commit to long term and orchestrated a move to his hometown team, the Detroit Red Wings. With this trade, the Senators were able to secure a first-round pick, a B-level prospect in Donovan Sebrango, and a pretty good top-9 forward in Dominik Kubalik. Kubalik will provide depth goalscoring, something the Ottawa Senators lacked last season.
Vladimir Tarasenko is an Ottawa Senator?
In order to offset the loss of DeBrincat, Pierre Dorion got busy and signed elite Russian talent Vladimir Tarasenko to a one-year deal. Tarasenko is one year off from scoring 34 goals and will provide options on the powerplay as well as 5v5 goals. Tarasenko has one of the best wrist shots the game has to offer and is amongst the leaders in 5v5 goals in the NHL over the last several years. His value is lower right now due to a bad year but I don't think that bad year is what Tarasenko will be with the Sens, everyone on the St Louis Blues was bad last year and I think it's just an anomaly. I think it's fair to expect a minimum of 25 goals from Tarasenko, with the genuine possibility of him scoring 35. When he's healthy, he scores. There's no way around that.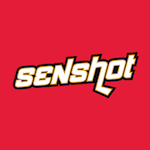 What's Next?
As I previously said, Pierre Dorion and company have had a very busy summer, but it's not over yet. With just over 32 thousand dollars left in the Salary Cap, and the need to re-sign third-line center Shane Pinto, a move will have to be made. Many signs point to Mathieu Joseph being the odd man out as his salary alone should be enough, or almost enough to get Pinto signed, but another name to look for is Erik Brannstrom, who had a spectacular year and could benefit from playing on a different team in a higher role. One last thing to consider is the health of Anton Forsberg. While I'm led to believe he's close to a full recovery from recent knee injuries, there is still a chance he won't be ready for opening night. Putting him on LTIR for a bit might give Dorion a bit more time to figure out what to do to fit under the cap, but is not a permanent fix.