Ottawa Senators Prospects: Vitaly Abramov Breaks Out in Belleville
After being a big piece in the Matt Duchene trade to Columbus, Vitaly Abramov is making his presence felt in Belleville
The Quebec Major Junior League (QMJHL) standout had a relatively quiet rookie season of professional hockey but came alive in his second season.
The diminutive forward at just 5'9″, plays bigger than his size and is never hesitant about attacking the dirty areas. Playing with pace and aggressiveness is Abramov's calling card and with his play this season in the AHL he has made a name for himself around the organization for his offence.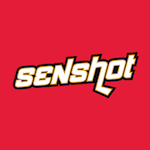 A highly regarded player coming out of the Traktor Chelyabinsk program by way of the MHL (Russia's top junior league), Abramov was taken 13th overall in the 2015 CHL import draft. Quickly he would become one of the best players in not just the QMJHL but the CHL over the next three seasons. Scoring a staggering 93 points in his rookie season with Gatineau and then proceeded to eclipse the 100 point plateau over the following two seasons before he turned pro.
Ottawa is betting on his offensive prowess from junior to translate to the NHL level.
2019-2020 Recap
After a bit of a disappointing first season in pro hockey split between the Cleveland Monsters and the Belleville Senators only putting up 29 points in 70 games Abramov improved drastically.
Starting off the season like a house on fire, Abramov had 28 points in his first 24 games and had insane point production during a 7 game point streak during the season, where he had 14 points.
🎩 Hat Trick, Vitaly Abramov!

Abramov notched 4 points on Saturday night, giving him 28 points (15 goals) in 24GP. He's put up 14 points during his 7 game point streak. #GoSensGo pic.twitter.com/tKTRUbpQXs

— Sens Prospects (@SensProspects) December 29, 2019
After having his point streak snapped at 8 games, Abramov went pointless for 10 games before picking it up again. The Senators prospect would finish the season with 18 goals and 41 points in 51 games to finish 4th in team scoring.
There have been many scouts that have declared Abramov as one of their favourite prospects to watch and that is mostly due to plays like this:
Amazing goal from #VitalyAbramov

-Josh Brook RIP

3-2 Belleville@SensProspects pic.twitter.com/hiWcLbl0dE

— Yannick St-Pierre (@DraftDynasty1) November 14, 2019
The speedy forward is special to watch when he's on his game and has provided a ton of exciting plays for Belleville Senators fans last season.
Abramov also had a short stint in Ottawa, playing in 2 games and scoring his first career NHL goal versus the defending Stanley Cup champions. An odd goal and not one that will be on the highlight reels but as I'm sure he would say himself, they don't have to be pretty to count.

A mishandled puck behind the net by Jake Allen resulted in the wide-open net for the overjoyed rookie and hopefully, it's the first of many.
Future Outlook
Still potentially a couple years away from becoming a regular NHL player, Abramov has to prove he can compete on both ends of the ice to cement his role.
Ottawa has a good amount of depth at the left-wing position as Brady Tkachuk, Anthony Duclair are currently incumbent NHLers who won't look to relinquish their roles anytime soon, as well as the speedy Alex Formenton who has charged up the ranks.
While on the right side Ottawa has Bobby Ryan, Connor Brown and Drake Batherson so there is a path to the roster for Abramov to find a role as a bottom-six forward. It's tough to see a route to the roster next season for the diminutive forward but if he can improve upon his solid 2019-20 campaign, he may be able to force his way into some games in the upcoming season.
While a top-six role may be pushing it a little bit for Abramov in the future, he has the skillset to make it happen. If he ends up not quite flashing enough offensive ability to become a staple in the top-six he could become a competitive middle-six player for the Senators. The flashy Russian plays the game with a great amount of sandpaper despite his small size, he is never afraid to stir the pot. Belleville's coach Troy Mann was quoted praising Abramov's work ethic:
Troy Mann on Vitaly Abramov: "He came as advertised: great work ethic, competes hard. I think he could be a great asset for us, down the stretch."

— Joel Vanderlaan (@Joelvanderlaan) February 24, 2019

If Abramov can carve out a role as an offensive third-liner, Ottawa would be getting a great return on their investment from the Duchene trade.