Options and Trade Targets on Defence for the Ottawa Senators
Potential Defensive Trade Targets for the Ottawa Senators
There is always an element of intrigue to Draft Day with trade talks intensifying as the event draws nearer. The Ottawa Senators were one team to keep an eye on as there were rumours circulating around them on potential players they could acquire. This has been a major talking point throughout the season, especially when general manager, Pierre Dorion, mentioned trading for a top 6 forward and top 4 defensemen earlier in the season. Dorion held true to half of this (for now) when the team announced that they had traded for star forward Alex Debrincat a few hours before the draft. This acquisition likely helps the team take the next step forward as Debrincat will slide into the top 6. Now Dorion is looking to add another piece to propel the Senators forward: a top 4 defencemen.
A few names brought up frequently by Senators fans include Jakob Chychrun, John Marino and MacKenzie Weegar. All three players can play right-defence, currently a position of weakness for the team.
Jakob Chychrun
Son of former NHLer Jeff Chychrun, Jakob Chychrun was drafted 16th overall by the Arizona Coyotes in the 2016 NHL entry draft, the team he has played for since. He currently has a cap hit of $4.6 million which runs until the end of the 2025 season. As Chychrun is still relatively young, at 24 years old, he will fit in well with the current young core the Senators have. He is a two-way defenceman who can play on both the left and right sides. On the Coyotes, he has been tasked to play big minutes (22:59 per game last season and 23:23 the season prior) particularly against "Elite" (per PuckIQ) competition. Of his total ice time, he played 31% against "Elite" competition last year and although he finished under 50% in DFF% –– Dangerous Fenwick For Percent –– he still finished second on a weak Coyotes team.
Although Chychrun finished above 50% in xGF% last season (51.58%), he was unable to post results to a similar degree, finishing the 2021-22 season with an xGF% of 45.23%. This was despite allowing only 0.03 xGA/60, meaning he wasn't able to generate chances as frequently compared to the season prior (his xGF/60 dropped from 2.5 to 1.97). That said, relative to his teammates, he has been good, leading them in xGF% Rel (xGF% relative to his teammates). In this stat, he is 41st in the league (two behind Thomas Chabot) but this is due to his decline in creating chances. When looking at his shutdown ability, xGA/60 Rel, he is elite, finishing 6th in the league (side note: Dylan DeMelo leads the league in this stat). This shows that despite a decline in his ability to create chances, he is still able to contribute on the back end. When looking at his GSVA (Game Score Value Added -– which looks at how many wins a player adds) in April of the 2020-21 season, which was 1.8, it underlines how good he is as it was the highest on his team. However, when looking at his GSVA for this season, it is at 0, far lower than what was expected/projected based on the past three seasons at 1.3.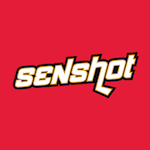 Despite potentially being a positive addition to a young up-and-coming Senators team, he has yet to play a full season. In his six seasons in the NHL, he never crossed the 70 games played threshold, although he came close, with 68 in his rookie season. Of his total injuries, the most common is a "lower-body" injury which occurred at least once for three straight seasons between 2018 and 2020. Furthermore, information on injuries that were more specific include an injury to the knee, in 2017, and most recently an ankle injury, in March of 2022. As he is a player who is injury prone, if the Senators were to acquire him, it will be important for them to keep an eye on Chychurn to ensure that he is not being overused.
However, Chychrun is a player who can obviously be useful for the Senators and can play in the top four for them.  It will certainly cost Dorion a few picks and players to acquire him but it will likely be worth it for a player of this calibre.
John Marino
Breaking into the league in the 2019-20 season, John Marino has been a solid presence on the blueline for the Pittsburgh Penguins. Playing in the top 4 with Marcus Pettersson as his defensive partner, he averaged over 20 minutes played per night over the past three seasons. Despite not being able to cross the 60-game threshold in his first two years in the NHL, he has done so this year, merely missing just one game. Marino is still 25 years old and has five more years on his $4.4 million AAV contract he signed in January of last season.
In terms of xGF%, Marino was over 50%, with 51.48%, but was second last among the Penguins top 6 defenders. What stands out from his xGF stats (among defenders) is that he is able to suppress chances well as he is third-best on his team in terms of xGA/60 and 33rd league-wide. However, what he slightly lacks is his ability to create chances, with his xGF/60 being last on his team, with 2.38. Interestingly enough, among his three seasons in the NHL, this is the highest xGF/60 he has recorded. Although his point total from this season, 25, was lower than his first season, where he had 26 despite playing 25 fewer games, it is important to note that his GF/60 was lower than his xGF/60. Furthermore, his on-ice shooting percentage, 6.7, was among the lower ones in the league, suggesting that he has more offensive abilities than he gets credit for.
When Marino is on the ice, he has a tendency to create more high danger chances than the opposition, regardless of the type of competition. This was true in his rookie season (when he had a DFF% of close to 56% against "Elite" competition) and this season as well –– he finished over 50% against all ("Elite", "Middle", and "Gritensity") competition. Marino's GSVA as of April was 0.5, a bit under the projected 0.6 but way under the 1.8 he posted in his rookie season. If he is able to regain the form he had in his rookie season, he could prove to be valuable for the Senators. Even if he is not able to regain that form, he is still expected to be the Senators third-best defencemen, behind Chabot and Artem Zub (Jake Sanderson is excluded as he has yet to play in his first NHL game), if he is acquired.
Mackenzie Weegar
Of the three defenders, Mackenzie Weegar is the oldest (being 28) and was very effective on a stacked Florida Panthers squad. He averaged 23 minutes a night as he played on the top defensive pairing with Aaron Ekblad. This season he was two games off from playing a full season, setting a career-high. His highest before this season was in the 2018-19 season when he played in 64 games. Likewise, Weegar set a career-high in scoring with 44 points, surpassing his previous high of 36. Weegar has one more year left on his $3.25 million AAV contract.
Of the 12 defencemen who played over 100 minutes with the Panthers, Weegar finished third in terms of xGF%, behind Ben Chiarot and Ekblad. Among defenders league-wide (with at least 500 TOI), Weegar was eighth, one behind former Senators defencemen Mike Reilly. In this list, however, Ekblad was his only teammate who finished above him as Chiarot's performance with the Montreal Canadiens brought him down to below 50%. Weegar flourished against all competition with his DFF% reaching as high as 60% against "Gritensity" players. Furthermore, despite constantly being matched up against "Elite" players (of his total ice time he played against them over 35% –– second most on his team), his DFF% was second on the team (among those with at least 100 TOI). His value is shown in the GSVA stat as well, which was at 3.7 in April of this season, the highest among the two other defensemen on this list. As a result, his market value is $12.6 million (according to The Athletic's model), the fourth-highest on his entire team.
Weegar will be a great addition to the Senators team and he will likely slot beside Chabot or Sanderson. Although he is very valuable, he may not cost a whole lot for the Senators as the Panthers may be opting to keep Claude Giroux instead.
After a few years down in the basement of the NHL, it seems that the Senators are throwing all their chips in to acquire quality NHL players. It started off when the Senators acquired Debrincat and now there are lots of talks going about the team potentially signing Giroux, a top-four defenceman and even Darcy Kuemper. Nevertheless, it is apparent that the team is trending in the right direction and the addition of a top-four defenceman –– more specifically the ones mentioned above –– following the Debrincat trade would be a huge boost to the Senators lineup.
Unless mentioned otherwise, statistics are from 5v5. They are from PuckIQ, The Athletic and Natural Stat Trick.