Game Preview #17: Ottawa Senators @ Anaheim Ducks
Both the Senators and Ducks will look to snap their 3 game losing streaks tonight in Anaheim
Having lost 9 of their last 10 games, the Ottawa Senators have shown improvement in their play over their last few games, however, their continuous struggles in the defensive zone and in net continue to be their downfall. The Senators will be skating out the same lineup that they did in their last game, Wednesday versus San Jose:
A look at tonight's projected lines.#GoSensGo pic.twitter.com/Cb4tJlMITQ

— Ottawa Senators (@Senators) November 25, 2021
One of the greatest revelations for the Senators so far this season is the play of 21-year-old defenceman Lassi Thomson, he's provided a skilled, reliable presence for star defenceman Thomas Chabot. Thomson's been able to produce offence at the NHL level so far, the 2019 first-round pick has 3 assists in 5 games.
Matt Murray Healthy Scratch?
The Senators are keeping Murray a healthy scratch for tonight's game, while Anton Forsberg and Filip Gustavsson will suit up. Murray struggled once again on Wednesday, conceding 4 goals on 27 shots, while letting in a few saveable shots directed his way. D.J. Smith was not happy with Murray's performance in his post-game press conference on Wednesday:
"I didn't mind our details. I just think we've got to get someone to take the net and start to win us some games when we give that effort. We need someone to get in there and hold us right now."
He's right, the Senators haven't been given much help from Murray, and when you're paying a goaltender $6.25 million a season, you expect and need better.
Team Leaders
Goals: OTT – Norris (8), ANH – Terry (12)
Assists: OTT – Batherson (9), ANH – Getzlaf (18)
Points: OTT – Batherson (16), ANH – Terry (22)
+/-: OTT – Chabot (+2), ANH –  Henrique, Lundestrom (+6)
Shots: OTT – Chabot, Norris (45), ANH – Henrique (54)
Hits: OTT – Tkachuk (62), ANH – Deslauriers (89)
Starting Goalies
Anton Forsberg
2021-22 Season Stats: 5 GP, 1-3-0, 0.884 SV%, 4.56 GAA
The Senators veteran backup gets the nod tonight for the first time since November 14th. This is undoubtedly Forsberg's biggest start of the season, with Gustavsson clearly ahead of the struggling journeyman a quality start is needed.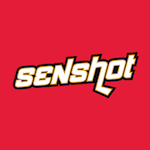 Anthony Stolarz
4 GP, 1-2-1, 0.912 SV%, 2.99 GAA
The Ducks will turn to backup Anthony Stolarz this evening. The 6'6″, 243-pound goaltender takes up a lot of net and has been solid in limited action this season.
All stats via NHL.com