Ottawa Senators: Duclair or Dadonov?  
This off-season, the Ottawa Senators signed Evgenii Dadonov to a 3 year, $5 million AAV deal while the Florida Panthers signed Anthony Duclair to a 1 year, $1.7 million AAV. Something interesting is that one of the Senshot co-site experts Jacob Lariviere brought up a while back was that the two teams essentially swapped these players, not through trading but through free agency. Though this probably wasn't intentional as the signings were 3 months apart, it is interesting.
Duclair or Dadonov?
Dadonov is currently 32 years old and Duclair is 25. So, the older one is more established in the league with one team, while the other has been bouncing around teams and finally had a breakout season last year. Their offensive impact is similar, though one is much better defensively than the other. The better defensive player is Dadonov, who did sign for a bigger contract than Duclair.
The Senators top-six right-wing role was a spot that needed to be filled and with the addition of Dadonov, it won't rush the younger players. In the most recent game, the players in the right-wing role were: Batherson, Dadonov, C. Brown and Dzingel. Which isn't bad but without Dadonov, it would have looked a whole lot worse.
The impact they bring
Dadonov impact (2017-20)
From 2017-20, Dadonov has 182 points (79 goals, 101 assists) in 225 games. Dadonov brings both a positive offensive and defensive impact. He can score goals and rack up points but also defends, which will help a young Senators team who struggled defensively last season.
This is what Dobber Prospects had to say about him "On an average team, Dadonov is a first liner and no worse than a second liner on a true Cup contender (Boston, Tampa, Vegas, Colorado etc.)." This shows how good of a player he is and will tremendously help a young team like the Senators. Now the Senators have 2 first-line players in Tkachuk and Dadonov so just the top-line centre role remains undecided.
Last season, Dadonov had some pretty good underlying numbers as he has created a lot of chances with an xGF% (Expected Goals For %) of 50.49, HDGF% (High Danger Goals For %) of 53.67 and an SCF% (Scoring Chances For %) of 51.08. Not only does he create chances but he actually scores on the chances he created as his GF% (Goals For %) is 52.13, which is higher than his xGF% of 50.49. He also has a good possession percentage with a CF% (Corsi For %) of 51.89%.
This season (2021)
Over the off-season, Dadonov signed a 3 year – $5 million AAV contract with the Senators. Coming into a young Senators team, Dadonov had expectations to keep up the number of goals he got close to 30 per season. As of now, he has 12 points (9 goals, 3 assists) and is on pace to score 22 goals in a full 82 game season, which is not bad. Although his production may not have reached the standards many expected, his underlying numbers have been pretty good. His CF% is over 50% like the last 3 seasons, with 52.01% (4th on the team among players with at least 15 games), xGF% of 49.46% and an HDCF% of 50.3% (stats are relative to even-strength).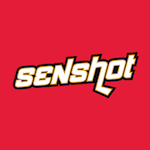 Duclair impact (2020)
Duclair was acquired by the Senators via the Dzingel trade in the 2018-19 season and finished the season with 14 points in 21 games. In the off-season, he signed a 1-year bridge contract worth $1.65 million. At the start of the 2019-20 season, he was 24, looking to refine his game. On a Senators team that finished last the season before and had traded away their star players, there weren't any expectations for Duclair. The fans were excited to see if he could find his offensive potential which he showed when he was younger.
Duclair loved taking shots, 184 throughout the whole season, and was also given the opportunity, averaged around 18 TOI. He put up pretty decent even-strength underlying stats, posting an xGF% of 50.46% and HDCF% of 50.88%. However, his CF% were sub-par posting 47.47%.
Getting a big opportunity to shine in Ottawa, Duclair excelled, scoring 21 goals (for 31 points) in his first 40 games. He caught the attention of the media and fans and made the all-star team. Although he started off strong, he cooled down a lot to finish the last 21 games of the season, scoring 2 goals and posting 9 points.
Stats on Panthers:
On the Panthers, Duclair has been performing decently. Currently, he has 14 points (3 goals, 11 assists) in 26 games and on a team that is currently in the top 5, league-wide. He's been posting some pretty good underlying numbers as well: 57.91 CF%, 63.3 xGF% and 68.07 HDCF% (5v5). Consistently playing in the top-6 he now has a TOI of 15:03. He was injured for a period of time but was back in action a few days ago.
His most common linemates are Barkov and Verhaeghe, as he played with them 68.4% of the time. This line has had a lot of success: SF% of 64.1% and CF% of 61.2%. (stats from Frozenpool.Dobbersports)
The final verdict
Personally, I like Duclair. Yes, Dadonov scored 2 crucial goals en route to the amazing 6-5 comeback over the Maple Leafs:
But Duclair was a fun player to watch, scoring goals like this:
And scoring a hat-trick against his former team:
https://twitter.com/nhl/status/1205962590469468161
Although it is great to see a Russian connection between Zub, Dadonov and Anisimov, it would be nice to see Dadonov do what he was brought in to do, which is to score. He has 0 goals on the Power Play which is a problem, but maybe he's put into a role that he isn't used to. His even-strength numbers look good, so if he can start scoring goals on the Power Play, fans won't have to worry about his production. Duclair on the other hand, left the Senators due to not being able to reach an agreement, but for fans, it seemed that his time in Ottawa was fun and enjoyable. From having a great start to making the all-star, it was exciting seeing an explosive winger that brought excitement to the game. Along with that, he spoke up against racism, and it was great to see a Senators player address a global issue.