Daddy's Home: Ottawa Senators Sign Evgenii Dadonov in Free Agency
Following a monumental draft and an acquisition of a #1 goalie that left many fans of the Ottawa Senators feeling rather radiant,
Pierre Dorion had another surprise in store for fans of the uprising Sens on Thursday, with the free agency signing of star winger, Evgenii Dadonov.
31-year-old RW Dadonov, a native of Chelyabinsk, Russia is officially severing ties with the Florida Panthers after 3 consecutive 25+ goal seasons. Dadonov is exactly the injection of veteran talent that the young Senators need to not only create a stop-gap solution but provide some help offensively.
Dadonov will immediately become the Senators #1 forward offensively and a notable weapon on the powerplay, an area that the Sens have struggled mightily on over the past few seasons. Ottawa finished dead last (31) this past season at an abysmal14.2% conversion rate while a man up. Dodonov ended his campaign with 11 goals and a career-high 17 points coming by way of the man advantage in 2019-2020.
"a player who will help us produce offensively and one with a proven track record on the powerplay."
"We're thrilled to have come to an agreement with Evgenii," said Senators GM Pierre Dorion on Thursday. "He's an elite offensive talent and a very consistent scorer as demonstrated by his point totals over the last three seasons. This is a key signing for us as it adds a player who will help us produce offensively and one with a proven track record on the powerplay."
Dadonov allegedly had as many as 10 teams approach him during free agency and ultimately he decided that the future of the rising Senators, as well as a premium opportunity to play top-line minutes was too good to pass up, signing a 3-year deal worth an average annual value of $5million dollars.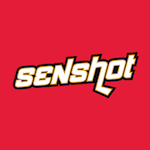 This surprising signing doesn't just look great on the ice, from a marketing perspective it sends a direct message to Sens fans that are somewhat hesitant to reinvest themselves into the team's rebuild plan. Money is being spent and public promises are being fulfilled. It also demonstrates a willingness to expand the cultural horizon of a Sens organization that for many years seemed to steer clear of Russians. Dadonov will join fellow countrymen Nikita Zaitsev (acquired from the Maple Leafs in 2019) and future Sens players, Vitaly Abramov (acquired from Columbus in 2018) as well as new Sens draft pick, Egor Sokolov.
Dadonov becomes one of the most unanimously welcomed additions to the Senators among the fanbase as he's equally appealing to both "eye testers" and "heat mappers" alike. Sens Twitter was in a state of absolute agreement on Thursday for the first time in as long as I can remember and if Evgenii can accomplish that before even stepping foot on the ice, it's fair to say that the sky is the limit for 31-year-old, who will soon enter the back half of his prime years while calling Ottawa home.