Ottawa Senators: Jacob Bernard-Docker Kneels in Solidarity With Black Lives Matter
Jacob Bernard-Docker and teammate Jasper Weatherby kneeled during the national anthem in their opening game of the season
Prior to playing their first game of the season for the University of North Dakota, Jacob Bernard-Docker and Jasper Weatherby both decided to kneel for the National Anthem in a showing of peaceful protest for the mistreatment and inequality of minorities in America.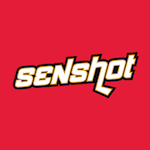 Hockey has lagged behind other sports such as Basketball and Football in their support of the "Black Lives Matter" protests that have been taking over not just the U.S.A. but all of North America after the tragic death of George Floyd at the hands of the Minneapolis Police Department. While players such as Matt Dumba, Ryan Reaves, Robin Lehner, Tyler Seguin and Jason Dickinson have all displayed acts of peaceful protests before games but, the number is much smaller than the other major sports. What Bernard-Docker and Weatherby did before their first game versus Miami University should be commended and other players should follow suit.
In a recent article with the Grand Forks Herald, Bernard-Docker and Weatherby explained why they felt the need to make this statement:
Jasper Weatherby and Jacob Bernard-Docker will kneel during the national anthem before tomorrow's season-opener. To my knowledge, they will be the first D-I men's college hockey players to do it. They want people to know why they're doing it: https://t.co/xREhhmrVPG

— Brad Elliott Schlossman (@SchlossmanGF) December 2, 2020
The team actually recently held a movie night where they watched a documentary about the death of George Floyd and Bernard-Docker commented on the importance of having the whole team watch it:
"For me and Jasper, it was an opportunity to educate our team," Bernard-Docker said of the movie night. "We're trying to learn more every day as well. We're not perfect. We still have a ton to learn. With our team being mostly white males, we've never had to deal with racial injustices. Just to open some of our guys' eyes and show them the history of the past hundreds of years in America, and around the world, how minorities have been treated is important. It makes you realize how well we have it"
Bernard-Docker realizes that they aren't part of the demographic affected by these injustices as white males but their role is crucial in creating a safe world for all. Education is essential for the necessary growth needed for minorities to be treated equally and just as white people such as Bernard-Docker and Weatherby are the people who can create systemic change.