Ottawa Senators Prospects: Jacob Bernard-Docker Flaunts Two-Way Ability
Despite returning to play his junior season at The University of North Dakota, Jacob Bernard-Docker is inching closer to the NHL
The 2018 first-round selection out of the Alberta Junior Hockey Leagues Okotoks Oilers, has had a very successful two seasons with one of college's top teams.
The two-way defenceman was a pure goal scorer at the junior ranks with Okotoks, where he scored 20 goals in just 49 games, outstanding numbers for a defenceman in his draft year. He was also awarded the CJHL defenceman of the year, rewarded to the best at his position in all of the junior A leagues in Canada.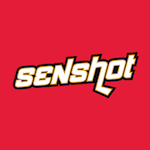 Carrying a blistering shot, Bernard-Docker has proved to be quite capable of thriving in his own end as well and was relied upon at the college level and international level for his defensive acumen.
2019-2020 Recap
Bernard-Docker enjoyed a very steady sophomore season at North Dakota, where he produced 7 goals and 25 points in 32 games with one of colleges top teams. Finishing 6th in team scoring and 2nd among defencemen in scoring. Being one of the main catalysts that led North Dakota to a 26-4-5 record, tops in their conference.
There were so many instances from last season when Bernard-Docker would gather the puck at the point and rifle is lethal snapshot on net resulting in either a scoring chance or a goal:
In the play below Bernard-Docker uses the curl and drag method to get his shot through and he eventually finds the net through a pile of bodies. The Senators prospect has an innate ability to get pucks through to the net.
The young defenceman also suited up for team Canada at the World Juniors and ended up winning the gold medal with the team. While he didn't put up gaudy point totals with just 1 assist in 7 games, Bernard-Docker was used primarily for his defensive ability and would regularly be put out against the team's top lines.
In the championship final versus the Russians, Bernard-Docker laid a huge hit at center ice, in what was one of the best hits of the tournament.
The tournament gave Senators fans a lot to look forward to as Bernard-Docker, Shane Pinto and Lassi Thomson all played integral roles for each of their teams.
The 2018 first-round draft pick also excelled off the ice too, where he was a 2019-20 a member of the Academic All-NCHC team and was also a distinguished scholar athlete. Ottawa regularly preaches character and Bernard-Docker is the epitome of what they like to preach. The talented defenceman would also win the "Unsung Hero" award for the hockey team, recognizing his underrated play for his team.
What can Bernard-Docker be with Ottawa?
The right-handed defenceman has the two-way game that the Senators staff already praise and are itching for the chance to get their hands on the promising prospect.
At the World Junior tournament Senators general manager Pierre Dorion praised Bernard-Docker in response to a question from TSN's Mark Masters:
Masters: What sort of progress have you seen in his (Bernard-Docker) game?

Dorion: We've seen enormous progress from when we drafted him over a year ago, he's someone that can play important minutes, he can log important minutes against the other team's best players. He defends really well, he skates really well, he takes up ice so, we're really happy with his progress
A nice endorsement from the Senators general manager, who seemed to be quite excited about the young defenceman's ability to play the defensive side of the puck, an enticing potential partner for Thomas Chabot.
In April, Bernard-Docker announced that he would be returning for his junior season at North Dakota and it came as a bit of a surprise to some Senators fans. Seeing as Ottawa left the decision up to the prospect it seems as though he made the right decision.
With Ottawa only having one right-handed defenceman on the active roster in Nikita Zaitsev, there will be a spot waiting for the talented prospect once he makes the jump from college. Ottawa has two top prospects both on the right side with the aforementioned Bernard-Docker and 2019 first-round selection Lassi Thomson, both will look to create a stable top-4 in the future for Ottawa.
If the 2020-21 season takes place for North Dakota, Bernard-Docker should be even better than last season and will leave no choice but to sign his contract following his junior season.