Recapping The 2020 Draft For The Ottawa Senators
The buildup to one of the most monumental 2 days in Ottawa Senators, franchise history was scarcely credible.
Day 1:
Before the draft even starts, the Senators set the tone early, releasing the most beautiful creations known to men/women, the 2D rebrand! Way to start the mood Ottawa, I'm feeling it!
Soon after introductions, right out of the gate The New York Rangers surprise nobody and select, consensus #1 overall pick, Alexis Lafreniere, from the Rimouski Oceanic, of the QMJHL.
Here we go, the pick is in: The LA Kings select…
Sens fans move in towards the television screen, as close as possible without physically going through the damn thing and then while refreshing twitter, Corey Pronman ruins the surprise completely, thanks Corey!
"The Los Angeles Kings are proud to select, with the 2nd pick in the 2020 entry draft, from the Sudbury Wolves of the Ontario Hockey League, Quinton Byfiled"
Says LA Kings, GM, Rob Blake. Fair enough. LA deciding to load up at the most coveted position in hockey, centre-ice. Can't fault them for this move, although many will tell you that they were on the fence for quite some time debating over the two obvious choices. Ottawa, you're up!
Pick #3
Well..we already know what's going to happen here, Pierre Dorion will step up to the microphone in the Sens war room and make the obvious selection. Wait, special guest? This seems like an odd time for a Jeopardy advertisement but ok.
Wow! Tim Stutzle, welcome to Ottawa! I don't take my hat off very often for this organization, in fact in recent years it's been glued to my head but this! This was an incredible moment and quite honestly made me scream to the point that I thought I'd have no voice left to join Brandon Plant at Sens Talk. Btw, shoutout to Sens talk, top quality content, here's the draft reaction video that I had the pleasure of joining. Fun times!
Detroit, you're up!
I see clouds moving in fast, this parade is about to get poured on, what's that Elliott Freidman?
There it is, the hopes and dreams of Ottawa drafting, "Frolunda's finest", Lucas Raymond, gone to Steve Yzerman and the Detroit Red Wings. Everyone fell hard for Yzerman's smokescreen pick, "smartest kid in the draft", Cole Perfetti. Apparently being able to solve a Rubik's cube in less than a minute doesn't solidify you to go 5th overall to Detroit. Again, how do you argue with this pick?
Pick #5 Never in doubt!
The Ottawa Senators were back to the draft podium/mic whatever they had virtually for the 5th pick. The sinking feeling was still lingering thanks to Stevie Y but the Senators were about to grab another top-notch prospect to add to their incredible pool.
I'm sorry if you didn't listen to me but I tried to warn you for months. From the University of North Dakota, (where have I heard that name before?) Jake (best defenseman the draft) Sanderson. Ok, the rain is pouring down on Sens twitter. Luckily, yours truly brought you all an umbrella in the shape of a future D core that will run the league.
It's clear, Ottawa will identify their future team by boasting what has the potential to be an incredible core group of defensemen. I don't have to dive into what I think Sanderson will become, I've been yapping about it for quite some time. Hopefully, everyone is now in the spirit of warming up to the pick. Not the most flash but perhaps the most influential player in this rebuild. Sanderson brings something to the table that the Senators were missing and really haven't had in recent memory, with his overall 2-way abilities.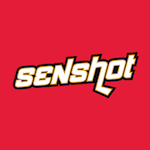 Pick #28 Ridly Greig
With some of the names I was personally hopeful for (including Barrie Colt's, Tyson Foerster) off the board already, Ottawa chose to keep the "hard to play against" theme alive and select, Brandon Wheat Kings C, Ridly Greig. A great pickup by all accounts, Greig will add to Ottawa's feisty, in your face mentality down the road for the Senators. He's no stranger to producing offence as well, at 1.07 PPG in the WHL this season. Also noteworthy, Greig is one of the youngest players eligible for this year's draft and seems to be just scratching the surface of what he can do offensively. Greig does play a similar style to current NHLers Brendan Gallagher (drafted 147 overall) and Brad Marchand (drafted 71 overall). Both players amounted to stars and were equally slept on in the draft. If he can become even close to what the former two players are, it's a home run swing for Pierre Dorion and his scouting staff.
Day 2, More Fireworks!
Before day 2 of the 2020 draft got underway, I think it's fair to say that every Sens fan was hoping for Dorion and company to use that 33rd overall pick, on Timmy Stutzle's friend and teammate, JJ Peterka. Unfortunately, Ottawa went in a different direction but not before making a huge move to start the day off with a bang!
https://twitter.com/TSNHockey/status/1313866547727937539?s=20
At a very reasonable price, the Sens make their first splash in the trade market since acquiring right-shot defenseman, Josh Brown, earlier this week. Stability in net is an absolute necessity if the Senators opt to go with their unprecedented, young core. So young in fact, that 26-year-old, Matt Murray will act as a mentor for the Sens.
"As a goalie you definitely have a different style of leadership role than say maybe a skater would but I hope to bring that (leadership) in any capacity that I can. I have something that I feel I can bring to a younger team."
Pick #33 Roby Jarventie
With their first pick on day 2, the Sens opted to go somewhat off the board with Finish Forward Roby Jarventie. Jarventie, a large-bodied, Finish forward is by all accounts an excellent pick by the Sens. From what I'm hearing, it sounds like Ottawa is taking a chance on a guy with perhaps a lower floor if he doesn't turn out but an incredibly high ceiling if he does. I love it!
Ottawa Senators select Roby Järventie with the 33rd pick.

Produced historically well for a draft-eligible player in Mestis last season. Big frame, very good scoring instincts, tons of raw potential if he puts it all together. #Sens pic.twitter.com/iuTzacPUVF

— Lassi Alanen (@lassialanen) October 7, 2020

Also worth noting that even though I've done some draft homework, there's a lot of players to admire here. Thankfully Daniel has done even more homework when it comes to the draft.
Trust me really, really enticing prospect. We wanted Ottawa to swing for the fences and they did it with Jarventie https://t.co/vL12ZnrzKG

— Daniel Bruce (@danielbruce11) October 7, 2020
Pick #61 A Russian?
Surprise, surprise. Ottawa drafts Egor Sokolov with the 61st pick in the draft. An older player (20), Sokolov has been passed over twice and has since made many teams look silly for doing so. Playing with Cape Breton of the QMJHL, Sokolov became an unstoppable, goal-scoring machine (46 G, 52GP). One of the reasons he can't be stopped is because he's listed at 6'4 231lbs, that is a train! I absolutely love this pick for Ottawa.

Ottawa Senators
SenShot

Ottawa Senators Draft Profiles: Zack Ostapchuk
A player that again, has high potential and can almost assume an AHL/NHL role with the team immediately. Not to mention he was very noticeable for Team Russia at the 2020 world Junior tournament. Sokolov also has Sens ties, a common theme throughout this draft, to non-other than Sens top prospect, Drake Batherson. The two were billet bros in Cape Breton and Batherson is somewhat responsible for teaching Sokolov the English language. For more on one of my favourite picks in this year's draft, have a listen to his incredible interview with TSN 1200, I guarantee this kid will win you over.
Egor Sokolov: I put in a lot of work both on the ice and in the gym, and it's paid offhttps://t.co/tA3j9CL4Sq

— TSN 1200 (@TSN1200) October 7, 2020
All the rest!
#44: Tyler Kleven (D) *Ottawa traded 59 & 64 to acquire 44 and select Kleven
#71: Leevi Merilainen (G)
#155: Eric Engstrand (LW)
#158: Philippe Doust (LW)
#181 Cole Reinhardt (LW)
2020 Draft, complete!
To put a wrap on the incredible draft, we're already seeing scouts and analysts handing out premature grades on each team's draft success. I'll hold off on grading the draft but certainly as it looks right now, the 2020 draft could be a historical haul for the Ottawa Senators. The Sens opted to use 10 of the 13 picks that they stockpiled heading in. Surely at the top of this draft, it looks like a huge step in the right direction for Ottawa as they couldn't really go wrong.
I'm going to leave you with a mental health quote, something that I'll be adding to the end of my posts from this point on. Thanks for reading!
We've been thinking about problems this week & how they can affect our mental health, so this quote made me smile. Even if you can't solve the problem, if you've done the best you can, you can hold your head high knowing you tried and you've learnt something along the way.#Hugs pic.twitter.com/imYYjHNXyf

— Hugs (@Hugs_MH) October 8, 2020