Ranking the top 31 Prospects in the 2020 NHL Draft: 19. Roby Järventie
One of the more undervalued players in the draft, Roby Järventie houses a unique skillset
Roby Järventie (LW), KOOVEE (Mestis)
H: 6'2″ W: 185 lbs
Being one of the youngest players in the draft (Aug 8th birthday), it was amazing to see Järventie be one of the best producers out of all the prospects who played in men's leagues. While the rangy winger was playing in a tier-2 league in the Mestis his production was still rare.
In 2018-19 Järventie played with Ilves U20 as a 16-year-old and was the team's second-leading scorer with 31 points in 40 games, he is always a primary point producer regardless of circumstance. There wasn't too much buzz around Järventie until he entered his draft year, when he started schooling players significantly older than him, he has the skillset to be an effective player in the NHL.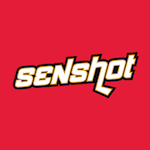 2019-2020 Recap
GP: 36 G: 23 A: 15 P: 38 +/-: 15
Järventie started the season off at the Hlinka-Gretzky cup like many other top prospects and while he didn't tear it up, he still added a goal in three games at least showing up on the scoreboard for the Finns.
It's always tough evaluating players in tier-2 as they're a step down from the top competition in the country in this case the Liiga, but it's rare for a prospect to produce to Järventie's amount in the Mestis. At just 17, Järventie producing over a point/game can't be overlooked and also the fact that he has a good frame at 6'2″ shouldn't worry teams about his physicality translating to the NHL like smaller players from those leagues might.
For comparison sake, Patrik Laine played in the Mestis as a 16-year-old and only produced 12 points in 36 games and while he was younger, Järventie still trumps his total by 26 points.
Järventie's production has been very impressive. Mestis is not a very good pro league (clearly worse compared to Allsvenskan), but it's still a pro league and not an easy place to produce for a 17-year-old. https://t.co/JgoZsyNRuc

— Lassi Alanen (@lassialanen) February 29, 2020
While the Mestis is viewed as worse than Sweden's tier-2 league the Allsvenskan, his production hasn't been matched by any prospects who went the Mestis route, so it's tough to sleep on his totals.
Top Strength
Shot
Järventie has a two-prong attack when it comes to how he creates offence, he can produce due to his speed or his shot and in most cases, his shot is the reason for his goals.
The KOOVEE forward can score from all over the ice and routinely finds openings in the goaltender. One of his prettier goals came when he blazed down the wing and ripped a snapshot over the goalie's shoulder with a quick release:
One of the reasons why I view Järventie a lot higher than others is his ability to score a bunch of different ways, whether a clean shot or in the dirty areas in front of the net Järventie finds ways to put the puck in the net. There's a reason he put up 23 goals in just 36 games, he has a knack for the back of the net.
Top Weakness
Two-Way Ability
Järventie is far from a finished product as he has some holes in his game that need to be fixed before he can be relied upon at the NHL level. The offensive-winger needs to refine his positioning and effort on the defensive side of the puck. Basically just used for his offense in the Mestis and rightfully so, but if he wants to make his way to the NHL he won't make it on skill alone.
Ideal Second-Round Pick for Ottawa
One of the more ideal picks for the Senators in the second-round, Järventie has great upside and would be worth the gamble with one of their 4 picks in the round.
The highest ranking I could find on Järventie was by Craig Button who had him at 35th, so chances are he's there for at least the Senators pick at 33, where the team should consider taking a chance on a player and Järventie would be well worth the gamble.