Ottawa Senators Prospects: Josh Norris Makes a Name for Himself in Belleville
Known best for his inclusion in the Erik Karlsson deal, Norris is making the trade one-sided
Fresh off an injury-shortened sophomore season with the University of Michigan, Josh Norris signed his Entry-Level Contract with the Ottawa Senators, joining the organization that acquired him from San Jose. Norris, while limited to just 17 games with Michigan was exceptional and showed significant improvement from the year prior. Also being a key part of Team U.S.A. for the 2019 World Juniors, where he dawned the "A".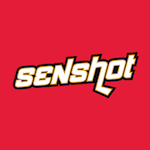 After having a positive season of development in 2019, Norris would now make the jump to professional hockey, joining the Belleville Senators. Just 20 to start the season, there were expected to be some bumps in the road, but as what has tended to happen with young players entering Belleville, he thrived.
2019-2020 Recap
As a rookie, finally playing against men is an adjustment period needed by most young players entering professional hockey for the first time, but Norris didn't take long to get accustomed. Going scoreless in his first four games wasn't the ideal start but after that small pointless streak, he exploded.
Scoring at near a point/game up until the turn of the new year, registering 27 points in his first 31 games, his first half of the season was undoubtedly a success.
"For us, Josh Norris just became a man amongst boys at the American League level"
-Pierre Dorion
After the new year, Norris became a different animal. Continuing his point streak to 13 games when 2020 hit and never seeming to relinquish the momentum. While Belleville was on a tear in the second half, so was Norris with 35 points in his final 25 games along with an impressive 17 goals. At seasons end in Belleville, Norris had 30 goals and 61 points in 56 games and an AHL 1st Team All-Star spot. Pierre Dorion was asked to recap Josh Norris' season on Sportsnet:
"He's someone who plays the game at an extremely high pace. His skating, his puck execution, his shooting ability, he's someone whos got offensive flare. He does everything the right way"
Out of all the prospects who honed their skills in Belleville for the season, it seems as though Dorion was most impressed with Norris' play.
Norris would make his first appearance in the NHL on February 22nd versus Montreal, going on to play another two games before being sent back down. While he had no points, Norris didn't look out of place in the NHL and could have given himself a better chance at making the roster next season.
Sens Prospects made a great highlight-reel of Norris' rookie season in Belleville and you will notice a common theme with how his goals are scored:

Truly a remarkable season for one of the Senators' top prospects.
Where Does Norris Start Next Season?
Earlier this week, I tried my best to predict the Senators opening day roster and I included Norris on the original roster, it can be seen here.
Ideally, Ottawa is going to want Norris playing significant minutes whether in the NHL or the AHL. While last season he only appeared in three games with Ottawa, he was used in a prominent role, centering Brady Tkachuk and Bobby Ryan, playing 17:55 minutes/game. With D.J. Smith not hesitant on giving the young center minutes, there could be crucial minutes in Ottawa available next season.
Ottawa has Chris Tierney, Colin White and perhaps a newly drafted centerman (3rd or 5th overall pick) the depth at center could make it difficult on Norris.
At worst Norris can start the season on the fourth line and play minutes on the second power-play unit but that wouldn't be the ideal situation for the Senators to place him in for a prolonged period of time. If Ottawa gets either Byfield/Stützle they may start in the NHL on their 9-game trial but could be overtaken by Norris.
There's more of a chance that Norris starts the season with Ottawa in 2020-21 but with many question marks surrounding the center position, it's tough to tell how the lineup will fall into place.
For Norris to have another successful season of development, he will need minutes, whether in Ottawa or Belleville.