Ottawa Senators: Marcus Hogberg Proves Capable in the NHL
Finally cracking the NHL in 2019-2020, Marcus Hogberg didn't look out of place
Hogberg 25, was patient while he awaited his chance to get his shot at the NHL and that patience finally paid off when he was finally promoted to Ottawa because of Anders Nilsson's ailment. Originally drafted out of Sweden in 2013 as a third-round pick, the Senators were expecting Hogberg to evolve into an eventual NHL goalie.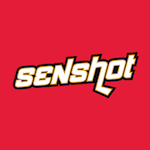 Spending four seasons in the SHL following his selection, he would become a star for Linköping HC before eventually leaving for North America, joining the Senators organization. Two and a half more seasons in the minors proceeded that, before finally getting his chance in Ottawa at Christmas time.
Coming up inexperienced and joining a basement team is not the ideal situation for a goalie to step into but opportunity is never a bad thing. Splitting starts with veteran Craig Anderson from late December till the end of the season he was easily the better goalie. Finishing with a wild record of 5-8-8 it's easy to dismiss that as poor, but his win/loss total doesn't paint the picture. At seasons end, Hogberg posted a 0.904 SV% and a 3.12 GAA which aren't above-average numbers, but more of a product of playing on a team in the midst of "tanking", he proved capable at the NHL level.
Technique/Prototype
Hogberg has ideal size for the modern-day NHL goalie at 6'5″, shooters struggle to find openings on his large frame. Being "big" doesn't just amount to being an NHL goalie, Hogberg also possesses great athletic traits which allows him to move well laterally in the net.
Possessing a big frame and having athletic ability can make some saves look easier than what they are in reality, below is an example of Hogberg's lateral mobility:
Ohhhh boy. That is a great save here by Marcus Hogberg. #Sens kill off the 4th ranked PP in the NHL. pic.twitter.com/iTtgFKi8ho

— Hailey Salvian (@hailey_salvian) February 28, 2020
While Petersson does get a dangerous one-timer on Hogberg, he easily makes it across in time and actually almost pushes over too far.
The save is a testament to Hogberg's strong legs which makes his lateral mobility look effortless.
Ottawa has targeted this prototype of goalie regularly in the past through the draft, most recently with players like Mads Søgaard (6'7″), Kevin Mandolese (6'4″) and even Jordan Hollett (6'5″) who is no longer with the organization.
The Senators organization feels comfortable with relying on goalies with large frames protecting the net, they will head into next season with Hogberg and Anders Nilsson (6'6″) as their starting tandem.
It seems as though Ottawa will be parting ways with Craig Anderson this offseason and his "read and react" style of goaltending to a more modernized butterfly style with Nilsson and Hogberg. Pierre Groulx wants Hogberg to learn from what Anderson brought in hockey IQ:
"With his size and his athletic ability, he's also learned a lot from Craig because of the way he handles the game, and just to put every little par of his game in action, he became a guy that belongs in the NHL and showed that he can play. His upside grew a bit more because of his willingness to learn every day."
Having just a fraction of Anderson's innate ability to read the ice would be essential for Hogberg's development.
Highlight-Reel Saves
The imposing Swede was all over the highlight reels flashing outstanding saves during his 21 starts, with some of them getting recognition from TSN and other sporting outlets. Hogberg's overtime stand against the Red Wings (with a little help from the post) stands out as the most memorable of the season:
Marcus Hogberg hace esfuerzos sobrehumanos y entrega dos enormes tapadones ante disparos de Valtteri Filppula en los tiempos extras pic.twitter.com/IBwkPqv723

— NHL Español (@nhlespanol) January 11, 2020
In my opinion, it's up there for one of the better goaltending sequences of the season.
Robbing the 1st overall pick in the previous years draft is no biggy either:
Auf einer Skala von 1-10, wie stark findest du diesen Save von Marcus Högberg? 🍿 pic.twitter.com/bLQrcf0cLd

— NHL Deutsch (@NHLde) March 25, 2020
Including those big saves and other's that didn't quite make the cut, it would lead you to think that Hogberg would rank solid in terms of saving high danger scoring chances, while he wasn't poor there's room for improvement. Concluding the season with a 0.796 High-Danger SV% which placed him 57th among 67 qualified goaltenders, it's definitely a mark worth improving, but it might have to do more with the sheer lack of quality in front of him most nights.
From his ideal frame to solid technique and occasional big saves, Hogberg has proven capable of being a goaltender in the NHL and it resumes next year when he most likely enters the season as the backup to Nilsson in Ottawa.