Ottawa Senators prospects showing their worth at World Juniors
The Senators organization sent three prospect to participate in the World Juniors. They are playing well and giving Pierre Dorion lots to think about, regarding their futures.
Shane Pinto for USA, Lassi Thomson for Finland and Jacob Bernard-Docker for Canada, were the Ottawa Senators representatives at this tournament of ultra importance.
Shane Pinto is the cream of the crop here. A 32nd overall pick in the 2019 draft by the Senators, initially when he was drafted it was seen as a big gamble by Senators management to select the American centre.
There were a few reasons why they decided to draft him, his style of play is always defense first, which fits the Senators mould perfectly. He is having a wonderful campaign for the University of North Dakota, along with Bernard-Docker.
He has eight goals and 14 points in 17 games in college this year, and hopes to build off of a successful World Juniors. In the tournament so far he has three goals and seven points in only three games of play.
The highest picked player highlighted here, Lassi Thomson played a year in North America in the 2018-19 season for the Kelowna Rockets of the WHL. He posted very good numbers there including 17 goals as a rookie defenceman.
Selected 19th overall in 2019, also a gamble by the Senators as most scouts had him significantly lower than he was picked.
He is the captain of a very talented Finnish squad, and has two assists and nine shots in three games for his native country.
In 23 games playing in the SM-Liiga in Finland, Thomson has a respectable six goals and four assists for ten total points.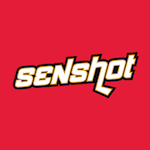 Last but certainly not least, Jacob Bernard-Docker is impressing his coaches as well as Senators management with his smooth skating and overall smart playing style. He has three goals and eleven assists for 14 points in 17 games for the University of North Dakota.
Although he hasn't recorded a point yet for Team Canada through three games, he is playing well defensively and is making plays for the more talented players on the Canadian roster.