Ottawa Senators: Finding comparables for Thomas Chabot
Since everything is about the future in Ottawa, I thought it would be appropriate to steal borrow the concept to look at Thomas Chabot's trajectory so far. Much like Dom, I'll be using possession numbers and other advanced stats as they can give a deeper look at what's beyond the surface, especially for young players. Whereas Dom did a deep dive into one comparable, I'll look at three players who all have had different degrees of success in order to provide a more complete outlook on Chabot's potential paths.
This past season, Chabot scored 6 goals and 39 points, had a 3.23% shooting percentage with an expected goal for percentage of 50.98. These will be the baselines for finding possible comparables.
All stats are from Evolving Hockey unless otherwise noted, their database goes back to 2007-08, so I won't be digging any further into the past.
9 goals, 27 assists, 36 points, 48.05 xGF%, 5.39 Sh%, 21 years old
One needs only to look to Ottawa's provincial rival to find one of Chabot's most flattering comparisons. Rielly was a fifth overall pick in 2012 and really took off in his third season in the NHL. Chabot is also coming off of his third season, although he is about a year older than Rielly was, the comparison is still apt.
Rielly scored a few more goals than Chabot, although that's largely due to a slightly higher shooting percentage as well as the benefit of a full, non-pandemic shortened, season. Both of them played for 30th place teams and led them in ice time, though while Chabot ranked 1st in the league last season, Rielly's 2015-16 total put him 17th.
Chabot had an xGF% over 50 while Rielly came well short, although that may be more of a testament to the talent of their respective teams. While they both did finish 30th, the Leafs did so before the introduction of the Golden Knights, meaning they were the worst in the league that season. Furthermore, while the Ottawa Senators seem to be on an upward trajectory this season, this was the season Toronto bottomed out and won the Auston Matthews draft lottery.
As the Leafs improved, so did Rielly, who broke out in 2018-19 with a 20-goal, 72 points season. his 57.08 xGF% that season ranked 9th among defensemen with at least 500 minutes played. This season, Rielly was hampered by injuries and ended up only playing in 47 games, scoring 3 goals and seeing his xGF% drop down to 51.4, still very good, but far from the elite player, he looked on the verge of becoming.
If the Sens can make a jump at least into the league's top half, both Chabot's traditional and analytical numbers should improve much like Rielly's did. As I touched on in my last post, I expect Chabot and Rielly to be two of the best defenceman on Canada's 2022 Olympic roster, the only caveat is that Chabot has yet to play at the level Rielly has, making him slightly less of a sure thing.
8 goals, 28 assists, 36 points, 48.06 xGF%, 6.15 Sh%, 22 years old
After hyping him up as one of the country's best defencemen in a few years, seeing this comparison may come to a shock to some. The past two seasons Johnson has been a disaster in Pittsburgh, this season his xGF% was an abysmal 46.55 with his actual goals for percentage somehow even worse at 45.94. His raw production hasn't been much better, as he only has 4 goals and 24 points the past two seasons despite being an everyday player.
At the time though, Johnson was a top prospect, having been taken 3rd overall by Carolina in 2005 and debuting with the Kings in 2006-07. 2009-10 was his third full season in the league and he took a major step forward along with the Kings, who made their first playoff appearance since 2002. The next season, Johnson would put up a career-high 42 points as the Kings once again made the playoffs.
The difference between Chabot and Johnson, however, is that while Chabot was the go-to play driver on the blueline for the Sens, Johnson was consistently putting up the worst xGF% of all the Kings' blueliners. Despite Johnson getting similar ice time to the team's top defenders, the real value lied in the play of Drew Doughty and Alec Martinez, as well as depth players such as Matt Greene and Rob Scuderi. Those four were all part of the 2012 team that won the Stanley Cup, while Johnson was traded to Columbus at the deadline for Jeff Carter.
When he was outside of LA's system, Johnson's development stagnated. He settled in around the 5 goal and 30 point marks for a few years, but after a 40 point rebound in 2014-15, he would only top 20 points once more up to this point.
Even his successes have largely been systematic, as only twice has he produced more expected goals than his team. In each of his three full seasons, Chabot has produced expected goals at a higher rate than the Sens as a whole, so he already has Johnson beat in that category.
Chabot and Johnson are far from a perfect comparison, but it is worth noting that Johnson did lead his team in ice time in 2010-11, just as Chabot did this past season. Chabot was much better on a much worse team, but one should be cautious when evaluating a player on ice time alone.
Before we get to the last comparison, I want to address this. While Morgan Rielly is a great player, I'm sure many Ottawa Senators fans would be disappointed to see that comparison as the ceiling for Thomas Chabot given the excellence Ottawa has on the blueline for most of the past decade in the form of Erik Karlsson. The fact is that in all likelihood Chabot will fall well short of the level Karlsson was in Ottawa.
Karlsson's third season saw him win his first Norris Trophy after scoring 19 goals and putting up 78 points. The only other players to eclipse that number since the turn of the century are Brent Burns, Nicklas Lidstrom, and Brian Leetch. Karlsson would win another Norris in 2015 and the next season scored 82 points in 82 games, the highest total for a defenceman since Brian Leetch in 1995-96. He wouldn't win a Norris that season because Drew Doughty was "due" Canadian also very good, but that season showed just how dominant he could be.
While Karlsson's xGF% was never spectacular, always hovering just around 50, from his third season in the league onwards he was consistently better than the team around him. His performance in the 2017 playoffs even earned him a Conn Smythe vote, despite the team losing the Conference finals.
Before his injury in 2018-19, we finally got a glimpse of what Karlsson could be when he wasn't carrying an entire team on his back, as he put up 45 points in 57 with San Jose to go along with a ridiculous 59.19 xGF%. While a combination of his injuries and San Jose's decline lead to speculation over whether or not Karlsson can ever recapture the magic he so often displayed in Ottawa, it's clear that his first decade in the league was the type of slam-dunk first ballot hall of fame, a generational defensive talent that the league seldom sees.
So no, Thomas Chabot is not the next Erik Karlsson, nor is Erik Brannstrom. Cale Makar? Quinn Hughes? Any other team's top defensive prospect? Probably not Erik Karlsson. But setting the bar for defenceman at that level is ridiculous. "Not Erik Karlsson" doesn't mean a player isn't good, great, or even a potential Hall of Famer, it simply means that they are likely not going to be one of the top 5 or 10 greatest defensemen ever to play the game.
Alex Edler, Canucks, 2009-10
5 goals, 37 assists, 42 points, 50.53 xGF%, 3.11 Sh%, 23 years old
We'll finish off this post with another Swedish defenceman, albeit one whose name is less exciting than Erik Karlsson's. Edler represents the middle-of-the-road comparable, as he falls somewhere between Rielly and Johnson on the talent spectrum.
Edler's numbers in what was his third full season are nearly identical to Chabot's at the same point in his career. Unlike Johnson and Rielly, Edler was not a top prospect, but a third-rounder in 2004. Chabot was an 18th overall pick so while he came into the league with higher expectations than Edler, it's safe to say he wasn't seen as at quite the same level as Rielly or Johnson either, despite his improvements after his draft year.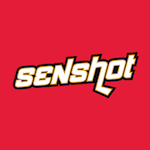 Much like with Johnson, the major difference between Edler and Chabot is the quality of their teams. Edler broke in with the Canucks as they were beginning their run as one of the league's elite teams. The next season, Vancouver would make it to Game 7 of the Stanley Cup Finals after winning their first of two consecutive President's Trophies. While in theory, Ottawa could still do that in Chabot's fourth season, that would seem to be a longshot.
While Edler was in the midst of a run from 2007-2011 that saw him put up xGF% over 50 in three of four seasons, he began to decline as the Canucks' window closed, putting up only one such season since. While he has had ups and downs, however, Edler has often put up better xGF% than his teammates, and has been a dependable two-way blueliner for the franchise for over a decade. The fact that Chabot has thus far matched his performance on vastly inferior teams suggests that even Chabot's floor is higher than the solid career Edler has put together to date.
Projecting what a player could be is hard even for seasoned scouts. Comparing them to past players is a good start, but it's important to look at a wide array of players to get an idea of where that player may fall. After digging through the numbers, it looks like Chabot's ceiling is likely as a slightly better Morgan Rielly, while his floor is a bit higher than Alex Edler. Of course, it's always possible that he falls well short of or far exceeds either, but that is the nature of sports.