PantherShot: A Temporary Florida Panthers Hockey Fan Website
It's a long, winding road before Ottawa Senators fans get to watch another episode of "Brady Tkachuk and the try-hards" take on anyone in a game of professional ice hockey. Until then, we have our new favourite team, the Florida Panthers.
With so much focus on the draft and the much-anticipated re-brand, there are things in the more immediate future that can thankfully allow us to put "picks #3, #5 and the 2D logo" on the back burner.
The Florida Panthers (go cats!) are set to take on the New York Islanders in the 1st round of the non-playoffs (or whatever they're calling it). Let's take a look at what's to love about the Florida Panthers and why they are definitely going to beat the team we want to lose most, the NYI.
First off, if you don't know why we should be cheering on the Panthers I'm quite frankly surprised you've read this far. To sum that up for those that don't know but have nothing else to do with their time; the Senators traded JG Pageau at the deadline and in exchange own the New York Islanders' 1st round draft pick in the upcoming 2020 draft (unless the Islanders win the Alexis Lafreniere sweepstakes, in which case moves the pick unconditionally to next year).
Now you know why you're a fan, let's look at what's to love about your new team. Look no further than 2 of the most underrated players in the entire league. If Alex Barkov and Jonathan Huberdeau were playing for the Toronto Maple Leafs, for example, they would probably have brass statues outside of Scotiabank Arena one day. Unfortunately, we're all too aware of the fact that players of smaller market teams don't get nearly the credit they deserve. Recently Daniel Alfredsson was not inducted into the Hockey Hall of friends only, in what was his fourth year of eligibility. Then of course there's Mark Stone, who went to Vegas and suddenly became one of the best wingers in the game without changing a thing (yeah, we knew that). Anyway, enough blabbering, here's why the Panthers are better.
Offence
In 69 GP this season, Huberdeau posted 78 points following his career-best season last year in which he posted the same clip (1.13 PPG) over 82 games, for 92 points. He's added a great 2-way ability to his game as well, making him one of the best wingers in the game. Alex Barkov has probably held the title of "most underrated player" for the longest. Somehow Barkov is just 24 years old and has completed 7 seasons in the NHL already.
While it feels like he's been talked about forever as the most underrated, he proved last year, why he's a force to be reckoned with. The large-bodied Centre produced 96 points last season, his best output in the NHL by far. With both their top players in the primes of their careers respectably, combined with some really good complementary pieces, offensively the Panthers should dominate the Islanders.
Speaking of complementary players, Sens fans know one of them all too well. Mike Hoffman led the Panthers in goals this year with 29 of them and heavily contributed to their top ten power-play, striking at 21.3%. In retrospect, the Islander's top offensive player, Mathew Barzal had just one more point (60) than the Panther's, Mike Hoffman (59). Also, the Islanders finished the season with the 8th worst Power-play pct at 17.3%.
All things considered, it's not really close offensively, the Panthers have a significant edge.
Defence/Goaltending
Here's where things get more interesting. For the Panthers defensively, they're lead by 24-year-old man-child Aaron Ekblad. Arguably Ekblad is still their #2 D behind veteran defenseman, Keith Yandle, who continues to be a productive D at 33 years-old. Both are relatively close in offensive production. Ekblad had 41 points this year and Yandle topped him ever so slightly with 45.
Both these players are complemented by a respectable crop of defenseman including the smooth-skating, Micheal Matheson, former Tampa Bay Lightning, Anton Stralman, locally born MacKenzie Weegar, and 2010 1st round pick, Mark Pysyk. Despite having a fairly nice cast of defenseman this season, the Panthers surrendered the leagues fourth-worst GAA, giving up 3.07 goals. In contrast, the New York Islanders were top 10 in this department at 2.69 GAA.
While it appears lopsided, when you look at shots against per game, there's not a lot of separation between the 2 teams. Both teams finished the middle of the pack in this regard NYI 31.2 SA/G and Florida slightly worse at 32.3 SA/G. On paper, the Islanders really don't have any top defenseman to write home about.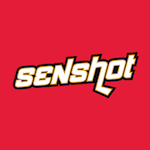 Their top defenseman in terms of production, Ryan Pulock, is as average as they come, then if you're not scared of Nick Leddy and Devon Toews there's really nothing notable. Collectively the Islanders have gotten lucky defensively and have had above-average goaltending from Semyon Varlamov (9.14 save percentage) and Thomas Greiss (9.13 save percentage). The same can't be said about the Panther's biggest free-agent signing from a summer ago, Sergei Bobrovsky (.900 save percentage). The teams were not divided by anything substantial in terms of penalty-killing percentage either. Both finished middle of the pack in that regard, Islanders slightly in front at 80.68% and the Panthers at 78.49%.
Overall it appears the Islanders are slightly more sound defensively. That being said, there's not a large enough difference in these areas to be overly concerned from a Panther's standpoint. Furthermore, if Bobrovsky can be half the goalie he's capable of being, it should put the teams on a level field defensively.
So there you have it Panthers fans, we're the better team overall. Certainly, on paper, it's a mismatch but the Panther's defensive struggles combined with above-average defensive play from the Islanders make the series a more compelling one.
Panthers in 4! Go Cats!