Ottawa Senators best placed team to trade for Brock Boeser
It's not often that a young, former first-round pick becomes available via a trade, but the Ottawa Senators should certainly be interested if recent reports are to be believed.
The Ottawa Senators are a team that cap-strapped teams will certainly be looking to deal with over the next year or two, with a flat salary cap having serious implications for a number of franchises in the NHL.
For the team in the Canadian capital, however, they are still in the process of a huge rebuild and are at the opposite end of the salary cap – needing to acquire contracts in order to reach the cap floor.
The Senators ended the 2019/20 season with just over $7 million left to spend below the cap's upper limit of $81.5 million, but had five contracts totalling $19.125 million tied up in players on the injured reserve list – $15 million of which would be eligible to be placed on LTIR should the team have needed it.
Entering the 2020/21 season, the Senators have a large number of unrestricted and restricted free agents to make decisions on but have just over $39.5 million in which to spend.
This puts Pierre Dorion in an excellent place to add to what will be an extremely young and talented core, with teams that are struggling to remain under the upper limit likely to come knocking on his door when trades are allowed once again.
Not only do the Sens have so much cap space in which to negotiate with, they also have plenty of assets in which to offer teams that are hoping to part ways with some of their higher earners.
Seven picks in the first two rounds (nine in the first three) of this year's draft, as well as a further four in the first two in 2021, and the Sens could put together some vert enticing packages for some top players if they felt the need.
Brock Boeser might very well be that need. According to reports, the Vancouver Canucks are looking to move Boeser ahead of next season with a number of other important impending contract negotiations likely to give them difficulties in the current economic environment.
The 23-year-old winger earns $5.875 million a season and has been a consistent goalscorer and points producer since entering the NHL, averaging around 55 points a season (which he was on pace for in 19/20) and eclipsing 20 goals a season (again, which he was on pace for this season).
The Ottawa Senators are building a team of young talent that they hope will be able to put the franchise back on top, like the teams of the early 2000s, and keep them there for a very long time.
Adding a player that has already proven talent and is still locked up for a reasonable price for two more seasons could be the perfect move for Dorion to make for this team.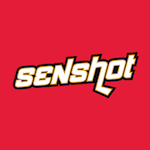 Having Boeser on the team would certainly make some other roster decisions much easier, with so many free agents still to negotiate with, while guaranteeing what kind of production he can bring to the team.
Boeser would be an immediate upgrade for the Ottawa Senators, giving them another top young name on a roster that is being built the right way and should become a regular contender in the near future.
The Canucks could even negotiate a package deal with the Sens that sees Sven Baertschi sent to the Canadian capital as another 'cap dump', being a player that could play a role on the Sens' bottom-six while some of their younger, rawer prospects continue their development.
What a trade would look like between the two parties is almost impossible to predict at this time, but it's clear that the Ottawa Senators have the most resources and assets to make a serious bid for his services.