Ottawa Senators: Forecasting the 2019-20 free agency
With all of the uncertainty that surrounds the return of major sports and the impact that a global pandemic has had on virtually everything, NHL free agency 2020 is no exception. July 1st has come and gone and we're talking about "play-in rounds" and "simulated fan noises" (yeah, not a fan).
While we've developed some new language when it comes to NHL hockey in 2020, free agency will remain familiar (sort of). Currently, we're looking at mid-October as a tentative date for free agency however, I've decided to write this now because as we've learned recently, everything is volatile and can change any minute. Before we know it, the return to play plan can sink for various reasons and we'll be quickly preparing for a draft and an off-season.
For the Ottawa Senators, the draft will certainly own the headlines and the fireworks and it should be that way when you're going into a strong draft class with a collection of 1st and 2nd round picks. The draft is exciting but the future (unparalleled success) is also further away so for that reason, let's explore some more immediate options through free agency.
Chris Tanev RD 6'2 197lbs, 30-years-old
First off I think Vancouver will attempt to keep him but with the current cap situation, I'm not sure how they do it. I think Chris Tanev is a very good candidate to become an Ottawa Senator during the offseason. Speaking to their most recent history during this rebuilding phase, the Senators have opted for "placeholder veteran players" on short term deals to allow their top prospects to develop. I believe Tanev would fit the bill although he probably still has a few decent years left in the tank.
The Ottawa Senators have been searching for a reliable, defensive-minded partner for Thomas Chabot ever since he entered the league. Who better to fill that role than a guy who has been identified as exactly that for his entire career. Tanev is not going to "wow" you with skill. He plays a simple, effective defensive game and can eat major minutes. He would play a top penalty-killing role but would not be a good candidate for power-play time. Tanev had a rejuvenate year playing alongside Quinn Hughes, almost doubling his point totals from a year ago with 20 from the previous 12 but obviously speaking, that's not why you're signing him.
Contract: 3 years, $4 million
Tanev is coming off a previous contract with the Canucks that paid him $4.45 million over a 5-year term. While I think Tanev will be looking for a very similar commitment, I don't think he'll find it at this stage in his career (only because of the pandemic), despite his perceived value as a top shut down D.
Erik Haula LW 6′ 193lbs, 28-years-old
Erik Haula is the type of low risk/high reward situations the Ottawa Senators might be interested in, in the short term. I think his value has depreciated in large part due to a persistent knee injury that held him back for the last couple of seasons. Haula absolutely broke out during The Vegas Golden Knight's inaugural season, scoring 29 goals, 26 assists in 76 GP before injuring his knee and being held to just 15 games the following season.
Haula has always been a very fast skater and relies heavily on his wheels, so it's evident that teams will want to ensure he's fully rehabilitated before signing him. That being said, if Haula can have even close to the production that he had two seasons ago, this could be a very smart deal for Pierre Dorion and the Ottawa Senators. Ottawa could use a veteran, skilled winger for some healthy internal competition among their top prospects trying to break into the league.
Contract: 1 year, $2 Million
Signing Haula to a 1-year deal would be more than ideal for the Sens. If he performs well you can easily flip the asset at the deadline and continue bolstering what will become the league's best prospect pool (no bias here). Haula is coming off a 3-year deal that paid him 2.75 million but again, injuries.
Robin Lehner G 6'4 240lbs, 28-years-old
Robin Lehner is not the same goalie that we have seen, some 5 years ago when the Ottawa Senators moved on from the intense, uncontrollable, young giant. In fact, Robin is a changed person altogether. Lehner admittedly struggled off the ice with some personal, mental health issues. He's now become an office advocate in the mental health community and on top of that, his game has developed into a top of the league-puck stopper, on the ice.
With a 2.13 GAA and a .930 save pct Lehner was atop the league for a New York Islanders team that overachieved during the 18-19 season thanks to Lehner's incredible goal-tending. Surprisingly, in the season that followed, The Islanders did not resign their top goalie and Lehner was only able to sign a one year deal in Chicago (pardon?). Lehner was equally stellar for a lowly Blackhawks team this past season and is now preparing for playoffs after being dealt to Vegas at the deadline. I'm not sure how many times Lehner has to prove his value or what more the 28-year-old can do.
He's a top 10 goalie in the league and you would think that most teams would be jumping at the opportunity to sign this guy. Unfortunately, the personality conflicts have really depreciated his value but honestly, he seems like a changed person by all accounts. Now for Ottawa, they've already committed to Anders Nilsson and can simply stand pat if he is fully recovered from some really concerning concussion issues.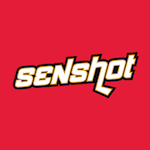 Or, they do opt for some free agency fireworks and bring Robin Lehner back to the nation's capital. Having a top goalie is an obvious advantage for a rebuilding, young team. It allows your team to live on the edge a little, allow DJ Smith to comfortably roll out his young players, knowing your goalie could bail you out a lot of the time. Out of any free agent available, you can argue that Lehner would have the greatest impact on the ice.
Contract: 7 years, $6 million
Here's the catch. Lehner was interviewed earlier this week on TSN1200 and was asked the obvious. What does Robin Lehner want for his next contract in regards to money and term?
"I'm looking for the right set up. I have a 5 year old and a 2 year old, my 5 year old has moved around to 5 different teams. I feel like I deserve to get some stability for my family". Robin Lehner
It's clear that Lehner wants a long term commitment from an organization and a place that he and his family can call home. He feels like he's earned that and he's more than backed up by his numbers throughout his career. If Ottawa wants Robin Lehner, they will have to pay long term and top dollar.
The NHL Draft, Free Agency, heck next season, it's all so far away at this point for the Ottawa Senators in early July. Seems a little wacky to be discussing free agency but nonetheless we really don't know what the future of the most disastrous year in our existence looks like. Here are some honourable mentions from the 2020 UFA class that Ottawa could also explore: Tyler Toffoli RW, Travis Hamonic RD, Alex Galchenyuk RW/C, Radko Gudas RD