Ottawa Senators: Making the case to draft Jake Sanderson
The Ottawa Senators currently hold picks three and five in the 2020 NHL draft. The first pick is all but guaranteed to be one of Quinton Byfield/Tim Stutzle. That leaves our second pick, the fifth overall selection, which is why the Senators should seriously consider drafting Jake Sanderson with this pick.
Jake Sanderson is a bit of a wildcard when it comes to the draft, he's ranked the #2 defenceman in the draft behind only Jamie Drysdale. But he could go anywhere from 5th to 10th overall in the first round of the draft.
Sanderson is a big (6-foot-2, 185 pounds) defenceman who specializes in the defensive aspect of the game, unlike many other young defencemen. He won't be expected to put up points in the NHL, rather he will be expected to protect his goalie and the defensive zone from opposing teams forwards.
He won't be playing on the power play but will likely have a prominent role on whichever team that drafts him's penalty kill.
Sanderson is not a player that leads the rush or makes the flashy plays and score goals. He's the kind of player reminiscent of what Marc Methot did when he was playing for the Ottawa Senators.
Paired with all-star defenceman Erik Karlsson, Methot would stay back as Karlsson led the rush and protect the Senators' side of the ice. This kind of player doesn't make any of the highlight reels but is extremely important to the team's success on the ice.
Even though Sanderson was playing defence primarily in the 2019-20 season, he still managed to put up 14 points in only 19 games for the USNDP.
Born in the United States, Sanderson would join a talented group of Americans currently playing for the Ottawa Senators. Brady Tkachuk, Colin White, Bobby Ryan and Drake Batherson were all born south of the border.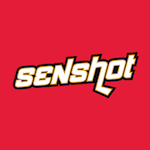 One key part of the Senator's rebuild that has yet to be formally addressed yet is Thomas Chabot's defensive partner of the future. Yes, the Senators have Jacob Bernard-Docker and Lassi Thomson brewing in the minors, but there is no guarantee these players will be stable long-term partners for Chabot.
Sanderson on the other hand would be a perfect fit for Thomas Chabot. He has the size to ward off net-front players like Brad Marchand in Boston, Auston Matthews in Toronto and Aleksander Barkov in Florida.
Paired with his smooth-skating and hockey IQ, he wouldn't be a bad pick for Pierre Dorion in the draft. Getting two offensively talented players with the Ottawa Senators' first two picks is definitely tempting, but drafting a player like Jake Sanderson will bring out the best in Thomas Chabot and increase their chances of becoming a playoff team.