Ottawa Senators: Expect Brady Tkachuk to breakout in 2020-21
Coming from an illustrious hockey family Brady Tkachuk had huge expectations going 4th overall in the 2018 NHL draft. While he made the team straight out of training camp his first season, he hasn't quite shown up on the scoreboard much since then.
He played on a line with Mark Stone and Colin White through much of the 2018-19 season. It was easy to say that Brady Tkachuk's 45 points were only because of the positive influence of Mark Stone. He proved that wrong in the 2019-20 campaign when he scored 21 goals and 44 points, one shy of his rookie season total.
It is easy to compare Tkachuk's rookie and sophomore seasons simply because he played exactly 71 games in each of them. While his point totals dipped by one from 2019 to 2020, his physical game went up a notch with his penalty minutes shooting up from 75 to 106.
Penalty minutes are a controversial statistic as many hockey fans shun the idea of players getting physical and sometimes stepping over the line. With the decrease in fighting over the years, penalty minutes have dropped year after year.
There are only a few players in the league who still instill the fear of death in opposing teams. One of those players is Senator Brady Tkachuk. When he's not causing havoc parking in front of the opposing teams net, he's crushing the other team with his bone-crunching body checks.
A more accurate statistic when measuring the physical aspect of the game is the hit statistic. Brady Tkachuk is a hitting machine on the ice. He put up an enormous 174 hits in his rookie season or 2.45 per game. He ranked 45th in the NHL in that category in 2018-19.
Some players have a "sophomore slump" not Tkachuk, he nearly doubled his hit total with 303 in 2019-20 or 4.26 per game behind only Ryan Reaves of the Vegas Golden Knights.
He did all of this without any star linemates, on a team that won very few games. Think about what he can do once the prospects arrive and hopefully a number one centre will emerge to fill the void.
His defensive numbers, for the most part, improved even as his team declined with the departures of Mark Stone, Matt Duchene and Ryan Dzingel at the 2019 trade deadline. Help is on the way but don't expect the Ottawa Senators to be a playoff team in the 2020-21 season.
Ottawa Senators' General Manager Pierre Dorion, as well as Head Coach D.J. Smith, will have a lot of work to do deciding which prospects to start the season in the NHL lineup, and which will play in Belleville.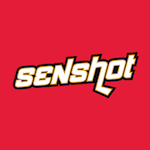 At this point, it isn't clear who Tkachuk's linemates will be whenever the 2020-21 season begins. In order for him to reach his full potential and become one of the best power forwards in the game, he will need solid linemates and a reliable number one centre.
Those two positions may already be in the Ottawa Senators system. Brady Tkachuk's long-time friend and now teammate Josh Norris is poised to take the next step in his NHL career. He could be the number one centre of the future for the Ottawa Senators and Tkachuk's linemate down the road.
Another centre prospect who could be Brady Tkachuk's centre of the future is Logan Brown. He has taken a lot of heat in the last two seasons for his "bust" potential. Some even want the Raleigh, NC native traded away while he still has value.
Probably the most likely option is to simply draft Quinton Byfield in the draft. That will happen as long as the Los Angeles Kings who own the second overall pick select the German-native Tim Stutzle with their pick.