Ottawa Senators: Alexander Holtz would add scoring touch
As the 2020 NHL Draft Lottery approaches, one potential scenario plagues the minds of Ottawa Senators fans. What if the Senators' draft picks fall to 5 and 6?
Well in this worst-case scenario, the Ottawa Senators would still walk away with two franchise altering players. Although it would sting for the team to miss out on the likes of Alexis Lafrenière, Quinton Byfield, and Tim Stützle, many extremely talented options remain. One such player the team could target is that of Alexander Holtz from Djurgården of the Swedish Hockey League. Holtz brings an offensive pedigree to the table that is hard to match in this years' draft. I believe that Holtz would be a huge asset for a team looking to improve their quick strike offense and be a Stanley Cup contender a few years down the line.
In the last 30 years, here are the U18 players who scored at a higher rate in the SHL than Alexander Holtz (0.26)

• Markus Naslund (0.31)
• Peter Forsberg (0.30)

That's it. That's all.

— /Cam Robinson/ (@Hockey_Robinson) May 7, 2020
Alexander Holtz is a 6-foot-0, 183 lbs scoring winger who ended the season with 9 goals and 7 assists for 16 points in 35 games with Djurgården in the Swedish Hockey League. Holtz also played on the Swedish World Junior team this season where he finished the tournament with 5 points in 7 games.
Holtz would fill a need the Ottawa Senators have in the top six of the lineup in the near future. On the right side, Ottawa is lacking in high-end scoring talent. We've seen flashes of brilliance from Anthony Duclair over the course of the season, but the consistency was not always there when it was needed.
When I watch Alexander Holtz play, the first thing that jumps out at me is his shooting ability. With a team in Ottawa that struggles mightily on the Power play, a player with the shooting ability of Holtz would be a welcome addition just above the faceoff circle or in the slot. His high caliber shooting talent was a recurring theme of the scouting reports I read on the player and I can certainly see why.
Mike G. Morreale – NHL.com – Mar. 20th, 2020 "A pure goal scorer with a great selection of shots, Holtz plays a tough, intelligent game. He had 16 points (nine goals, seven assists) and 55 shots on goal while averaging 12:53 of ice time in 35 games in the Swedish Hockey League."
When reading scouting reports on Alexander Holtz, the most common knock on his game is his defensive play. This kind of issue tends to become much larger when transitioning to the NHL if the player lacks effort and hustle. This does not appear to be the case with Alexander Holtz. I would expect that defensive positioning and skill can be improved upon and coached if a player brings the kind of determination that Holtz brings to the table.
Will Scouch – Scouching.ca – Nov. 19th, 2019: "He's got a legitimately excellent release and scoring ability and is underrated with how engaged he is when he doesn't have the puck. Trouble is, beyond that I feel there is work to be done. He's unreliable in his own zone, and his passing can be unreliable if not making the conservative play."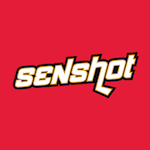 When weighing the pros and cons in his game, the Ottawa Senators would be wise to focus on the positives in this player as I believe he is poised to become a lethal scorer at the NHL level. Alexander Holtz would slot perfectly into the top six when he realizes his NHL scoring potential and would vastly improve the power play as well. The major drawbacks in his game are coachable and manageable due to his compete level. If Holtz is available in the 5 or 6 spot, picking him could yield excellent value for the franchise going forward.