Marriage or Divorce for RFA Anthony Duclair and the Ottawa Senators?
On February 23rd, 2019 the Ottawa Senators make yet another trade to the Columbus Blue Jackets offloading winger, Ryan Dzingel for a return of two second-round picks (2020, 2021) and a throw-in player with a questionable history.
Fast forward to now and the throw-in piece, 24-year-old Anthony Duclair, would substantially outperform the 28-year-old Ryan Dzingel in just about every way possible. Duclair finished this season with 23 goals, 17 assists, 40 points in 64 games and if he hadn't have stumbled mightily after Christmas, he was on pace to easily eclipse 50 pts and 30 goals.
While I think this trade was easily a clear victory for Pierre Dorion and the Senators regardless if they choose to retain the skilled forward this offseason (which will be extremely long), the Senators face a tough decision with the RFA. Duclair made the decision harder than it should be when he was hot, he was red hot outperforming just about every player in the league.
During his incredible month of December (11 goals, 16 points), Duclair looked like a problem for the opposition every single night. His skating was insanely fast, his shot was exceptional and you couldn't help but notice him on the ice every shift. At times this season, he was the only Senator that really looked to be able to change the fate of a game at his choosing. Duclair is absolutely electrifying accept some nights he forgets to pay the hydro bill (okay that was bad, but you get it).
When Duclair was not lighting up the league he was not doing much at all to contribute. Many had thought that after Christmas he was potentially nursing an injury. He just didn't look the same and the more he struggled the harder it seemed for him to break out of it.
He did however have some horrible luck, hitting many posts, crossbars and being robbed by goaltenders. One thing that didn't change dramatically is that Duclair was not healthy scratched, he was not benched, and his teammates and coach alike seemed to continue to instill confidence in Duclair. This is something that he's never had in the past. Each time he's struggled or turned the puck over Duclair had been painted as a problematic player (which is why his value was so tainted in the first place).
In every interview, Duclair gave this season whether, through his rise to stardom at the NHL All-Star Game, or through his low periods in the month of January, Duclair made it very clear that he wants to stay a member of the Ottawa Senators. Many TV analysts have pointed out the same thing, "he's found a home in Ottawa."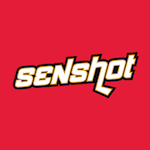 In my opinion, things are going to be interesting in Duclair's case. The Senators already pointed out publicly that they expect as many as 6, young AHL players to crack their NHL roster come puck drop next season. Players like Drake Batherson, Alex Formenton, Rudolphs Balcers and Vitaly Abramov all threaten the likelihood that Anthony Duclair remains an Ottawa Senator, not to mention that Ottawa has already reached out to their top priority RFA, Connor Brown.
I ran a twitter poll to gauge how Ottawa Senators fans (small sample, see below) feel about the RFA and to my surprise, not a single fan wants to see a divorce between Anthony Duclair and the Ottawa Senators.
Personally I agree with the fanbase and although most people prefer a shorter extension with Duclair, I'm comfortable longer-term at the right dollar amount (under 4 million/year). I think with a surrounding cast getting stronger, more skilled and more competitive, Duclair is a 30 goal/year guy at the minimum and those players just don't grow on trees.
Duclair is still a young player with his best years in front of him. When he is at his best, his skills are unmatched on this roster and sometimes even the league's roster. Consistency can be learned with a longer leash and more flexibility to use his offensive gifts without having to pay for trying. I'm a huge believer in Duclair and I think if this situation ends in a divorce, the Senators will look back (see Mika Zibanejad for greater details) at what he could have been with the up and coming core. Anthony Duclair and the Ottawa Senators should get married and ride off into the sunset together, with the Stanley Cup in the backseat of Eugene Melnyk's used Toronto Raptors Championship parade bus (resprayed of course).