Ottawa Senators: Making the case to draft Tim Stutzle
Whether you're like me, spending every waking COVID day smashing the draft simulator until Ottawa wins or doing your draft homework, reading reports of this year's top draft picks, the 2020 draft is on the minds of every Ottawa Senators fan right now.
Luckily for Senators fans, this year's entry draft promises to be one of the best crops of prospects to choose from since the monumental 2015 entry draft (AKA "The McDavid Draft"). With 2 picks inside the top 6 guaranteed (thank you San Jose), The Sens are going to walk away from the 2020 draft (whenever it is) with at the very least, 2 A+ prospects.
While investigating every top prospect in Ottawa's vicinity with the 2, top picks my love affair for Tim Stutzle took shape midway through the 2019-2020 season. The more I watched this kid the more he impressed me and soon enough he impressed the rest of the hockey world as he quickly ascended the draft rankings. Stutzle's currently in most people's top 3 and personally I have him at 2, ahead of Sudbury Wolves 6-foot-4 centre, Quinton Byfield. Here's why the Senators should take a good, hard look at selecting Stutzle in the draft if of course, they have the luxury.
Versatility:
Tim Stutzle developed the majority of his career as a centre and can certainly be developed as such in the NHL. He was most recently playing left wing for Adler Mannheim of the DEL, a position he played himself into because he was too productive to be playing a lesser role as a second line centre. On the Ottawa Senators, he would almost definitely be developed as a centre but I could see him transfer to the wing on the PP. Either way, his versatility should be viewed as a strength and not a hindrance in my mind.
Competitiveness:
Here's a word way to frequently used to describe a player that doesn't really add much offensively or otherwise, it's almost as cringy as "character." The fact is, I can't find a better word to describe Stutzle's tenacity to regain possession of the puck, battle for loose pucks or just overall willingness to win. Stutzle is not going to be a star that disappears into thin air some nights while dominating others, he's as consistent as they come.
Skating:
While Stutzle posses good-great top speed and acceleration alike, it's his edge work that separates him from his peers in this category. His ability to turn on a dime creates separation for himself and his teammates.
Hands/athleticism:
Stutzle has elite level hands and may also take the cake among his draft-eligible peers in this category as well. I've paired this category with athleticism, I think his stickhandling is complemented by the body movements in Tim's case, his ability to throw a few head fakes before breaking someone's ankles. I believe most people compare Stutzle to Patrick Kane for this reason among others.
Intelligence:
Hockey IQ as we like to say is one of the most important skill sets to possess and probably the hardest to see. In this case, it's probably even harder for scouts to assess when comparing different prospects playing in different leagues. For me, this is ultimately why I think Stutzle is the second-best prospect available in the draft.
The plays that Stutzle can make at full speed are absolutely off the charts, elite (I've used that word a lot). Stutzle was seamlessly able to transfer his elite playmaking abilities from playing against men to peer on peer competition internationally (World Juniors 2020). From then on, I started watching for things I hadn't watched for in prospects before. Something I'll call transferability.
Basically, watch a play and look for specific things when you're breaking down a play that would void that play if it were to be made at the NHL level. Things like the gap control and stick positioning of defenders for example. This is an imperfect tool that scouts use to differentiate between players and leagues.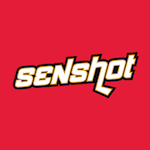 My point here is that watching hours of video on Tim Stutzle, I'm quite confident that his IQ will allow him to adapt to The NHL and be equally dominant at that level. Now, I'm not suggesting the kid scores 80 points in his first season in The NHL but I am suggesting his IQ is too high for him to not accel at the next level.
Why is Tim Stutzle the best fit for The Senators?
The logic for me can be simply put, he's the best player available at 3rd overall (and in my mind at 2nd overall) but Pierre Dorion even said it himself, he's taking the 2 best players available, regardless of their position. Aside from that, I believe he's the best linemate for Brady Tkachuk (outside of Lafreniere, relax) due to his play driving ability. He opens more ice for his linemates and if there's a lane he finds it.
His skills on the PP are again, best among his peers and this is something that Ottawa desperately needs. His puck skills and creativity will surely get the zone entries required on the PP, something that Ottawa currently cannot do for the life of them. When he sets up along the half wall, he uses all of the mentioned skills to draw in defenders and create opportunities for someone else.
Closing thoughts:
Now here's the kicker, I don't want to close off with this, but I trust my instincts too much. I highly, highly doubt that the Ottawa Senators pick Tim Stutzle. It's no secret that our European scouting numbers are bottom of the league and when's the last time The Sens picked a German-born player? It's far more likely that If The Sens are picking in the 2-4 range, they'll choose Quinton Byfield and Lucas Raymond. If they do surprise me and choose Stutzle, I will be the first to buy a (2D please) Tim Stutzle Sens jersey.