Ottawa Senators: Time running out for Logan Brown
Drafted 11th overall by the Ottawa Senators in the 2016 NHL draft,
Logan Brown
has been the subject of much criticism over the last few seasons. Is it justified and is he actually a failed prospect who the Sens should get rid of, or does he just need more time to develop?
The skill is definitely there, Brown is one of the most skilled prospects in the Ottawa Senators organization. Senators coach
D.J. Smith
said himself that, "Logan Brown is instantly our best power-play player."
That's a lot of praise for a player that hasn't played more than four games in a given NHL season prior to this one. Standing at 6-foot-6 and 220 lbs, he has the potential to be a game-breaking first-line centre much like Pittsburgh Penguins centre Evgeni Malkin and 2020 draft prospect Quinton Byfield.
All those players have a lot in common, all over 6-foot-3 and all have an injury history. This is a concern for the Senators as well as whichever team drafts Byfield.
All three possess great strength with the puck and are good on faceoffs. Although Logan Brown likely won't be anything like Malkin is, his playing style is quite similar.
This was supposed to be the year that Brown breaks out and solidifies his role as the Ottawa Senators' number one centre for the future. That didn't happen, a mixture of injuries and poor play resulted in being sent down to the B-Sens early on.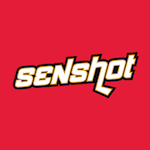 It's a real shame the Calder Cup playoffs were cancelled, I would have loved to see Logan Brown have a great playoff run.
He likely has just one year left until the Sens take action, so its imperative that he has a really good 2020-21 season. The Senators will probably start him in the AHL, then if he plays well he'll get a call-up to Ottawa.
But I doubt that happens there is a real chance a team will offer Pierre Dorion an offer he can't refuse at this year's draft for Logan Brown.