Ottawa Senators: Top 3 prospects to get excited for in 2021
The Ottawa Senators have one of the best and most exciting prospect pools in the entire NHL. This is not an easy task, deciding who should make the list as one of the most exciting prospects in the Ottawa Senators organization. I did my best, I hope you enjoy this list:
This list consists of the most exciting prospects not the best prospects in the organization. As far as excitement Formenton definitely has a lot to give. He has the makings of a very exciting NHL player who will bring fans out of their seats every night.
He creates room for himself on the ice with his blinding speed, other teams defencemen simply can't keep up with his speed. He reminds me of Connor McDavid, a very lofty feat.
Formenton did have two brief stints with the Senators in the NHL, but for only one and nine games respectively. He didn't play in the NHL at all in 2019-20, which is likely very beneficial for his development into a bonafide NHLer.
He was scoring at near a point-per-game pace this season, showing signs of stardom. He finished third on the Belleville Senators in points with 53 in 61 games, including 27 goals.
Couple his speed with his goal-scoring prowess he can be a really valuable player for the Ottawa Senators when they are contenders.
The Eksjo, Sweden native has graced the top of the Senators prospect totem pole ever since his trade from Vegas for Mark Stone. Sens management initially put him in the lineup right out of training camp, thinking he was NHL ready. That was a mistake his time in Ottawa was a disaster from day one, he played 31 games for the big club and put up four points, all assists.
Nonetheless, he has regained his stock since then producing at nearly a point-per-game pace for the Belleville Senators. Some people are concerned about his size, but I wouldn't read too much into that, it didn't pose a problem for Erik Karlsson, did it?
He would rank in the top two on any Ottawa Senators top prospects list, simply because he has stardom written all over him. He is truly a delight to watch, extremely smooth skating and his offensive awareness is very good.
Erik Brannstrom and Thomas Chabot will be an elite top pair on defence for many more years.
Of course, any list involving Ottawa Senators prospects has to include Drake Batherson, right?
Probably the best prospect in the organization currently, note the draft hasn't happened yet, Batherson possesses elite all-around skill and the physicality to compete in the NHL. He's been putting up ridiculous numbers in the AHL for two years now and has played a nice amount of games to get accustomed to the NHL style of play too.
An absolute steal for Pierre Dorion when he was selected in the fourth round of the 2017 NHL draft, he's smashed expectations at every level since then and is poised to take on a big role in Ottawa next season.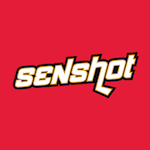 While his numbers in the NHL aren't bad it was probably a good idea to send him down to the AHL again this season. It's good for his development to play on a winning team this year to keep that mentality for when the Ottawa Senators are competing for the Stanley Cup, a few years down the road.