Ottawa Senators: An early look at the centre position
While it is still extremely early to be talking about next year's roster, it is never too early to talk about how the Ottawa Senators roster might look for next season.
The centre position for the Ottawa Senators has been in complete turmoil ever since Matt Duchene was traded away, really ever since the original Duchene-Kyle Turris trade. While the Senators do have a nice amount of centre prospects in the minors, it may be another few years until they blossom.
Names like Logan Brown and Filip Chlapik have been the top centre prospects in the organization for a few years now but have failed to realize their potential. It seems the younger, newer prospects will be the ones to fix the centre problem in Ottawa.
Josh Norris had a fantastic year in the AHL, leading a talented Belleville Senators team in scoring, many fans are now hopping onto the Norris bandwagon hoping that he is the long-term solution to the position.
Brown and Chlapik way well have reached the end of the leash in the Senators organization, as it is very possible they are both traded before next season. While Norris is expected to jump right into the Senators lineup out of training camp, it remains to be seen what kind of impact he will have.
So that begs the obvious question, who will the Ottawa Senators trust to be the number one centre going forward?
In the 2019-20 season, the Senators usually had the centre position lined up like this:
1C: Chris Tierney
2C: Artem Anisimov
3C: Colin White
4C: Nick Paul
Note: This is the end of the season, before the deadline Jean-Gabriel Pageau was the number one centre.
Having Tierney as the #1 going forward is not ideal, as he is a perfect third-line centre and will not succeed facing top players on other teams.
Colin White is a possibility but will likely have to have an exceptional training camp to gain the trust of the coach to be put in such a role. He will probably start towards the bottom of the lineup.
Josh Norris is a near-lock to make the lineup straight out of camp and could be seeing first line minutes alongside his good friend Brady Tkachuk soon thereafter.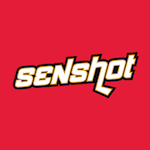 Another option would be to sign a first-line centre in free agency, but that is a bad idea for a number of reasons.