Ottawa Senators: Biggest Prospect Risers of 2019-20
This is the second installment of the prospect risers/prospect fallers series on SenShot. Here I go through the biggest Ottawa Senators prospect risers of 2019-20. Fortunately, the Senators have a young and thriving prospect pool with many prospects showing their worth this year in North America and abroad, so this will be split into two articles.
Josh Norris:
First acquired by the Ottawa Senators in the Erik Karlsson trade from San Jose, Norris took a huge leap this year in the AHL. After an injury-shortened 2018-19 season with the U. of Michigan, he took full advantage of the talent-filled Belleville Senators and rose to the top of the Senators prospect pool.
He finished first in the AHL among rookies in point production with 61 points. Norris led the B-Sens in points which is remarkable considering they had the likes of Drake Batherson, Alex Formenton, Erik Brannstrom, Logan Brown and Vitaly Abramov grace the B.
He earned the trust of Ottawa Senators coach D.J. Smith in the three-game stint in Ottawa, playing top-six minutes (17:55) in those games. He is one of the more promising prospects in the centre position Ottawa has seen in a while.
The centre position is one of much worry for the Senators if they want to contend any time soon. While it is possible they could simply draft Quinton Byfield in the 2020 NHL draft, the answer to the #1 centre problem may already be in the organization. Fans are delighted at the turn Norris has taken over the past year, but remain skeptical at his ceiling when he makes the Senators roster permanently.
A bit of a wildcard here, before this year it seemed Daccord's only claim to fame was being drafted the same number as football legend Tom Brady. Drafted by the Ottawa Senators in the 7th round (199th overall) in 2015, he really came out of nowhere and is a pleasant surprise for Pierre Dorion to have yet another high potential goalie to work with.
He stole the starter position down in Belleville from Filip Gustavsson, the presumptive next starter of the Ottawa Senators. Daccord's numbers this year were very good, with a GAA of 2.61 and SV% of .915.
While there still remain questions about his game, he is an intriguing prospect who has NHL calibre upside. He will be splitting time in Belleville next year with Filip Gustavsson, like this season.
Vitaly Abramov:
Unlike another main part of the second Matt Duchene trade, Abramov looks like he will be a valuable piece for the Senators' future. After a successful QMJHL career, it took time to adjust to the American Hockey League with the Cleveland Monsters.
In his first full AHL season, he put up a combined 29 points in 70 games played between the Cleveland Monsters and the Belleville Senators. He quickly rebounded from that sub-average season with a highly successful campaign in Belleville.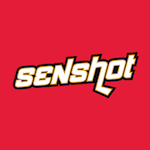 He put up 41 points, including 18 goals through 51 games this year, one of the best players on a team loaded with talent. His fantasy upside is a skilled middle-six winger who is capable of putting up 40-50 points a season.