Ottawa Senators: Second Round Prospects To Consider Drafting
With seven selections in the first two rounds of there NHL Entry Draft, the Ottawa Senators can really add to their prospect cupboard and accelerate the rebuild. They can afford to take chances on some skilled prospects who might include a bit of risk
Forwards
Theodor Niederbach (C)
Frölunda J2O (SuperElit) 40GP 15G 33A
Niederbach is an interesting prospect, who showed flashes in the best junior league in Europe. His exposure has been limited which is most of the case when you don't play with men in Sweden but with over a point per game, scouts have started to take notice.
What is intriguing about Niederbach is that he has been a phenomenal point producer at every level he's played. The injury bug caught him in the 2018-2019 season when a knee injury forced him to miss the entire season. Since he pushed into the SuperElit after his missed season he hasn't missed a beat and could be a potential second-round steal in the draft.
Niederbach showcases his skill and finishing ability below:
Lukas Reichel (LW)
Eisbaren Berlin (DEL) 42GP 12G 12A
Reichel is usually the forgotten man behind the likes of young German stars Tim Stützle and J.J. Peterka, even though Reichel was more impressive against men this year than Peterka. During the World Juniors Reichel was a key cog in the German attack, finishing with 4 goals and 6 points on the tournament in 6 games.
Playing in a strong men's league in Germany at just 17 years old is no easy feat, and to do it at such a high level shows the skill that Reichel possesses. We know how the Ottawa Senators covet prospects with strong NHL bloodlines and Reichel fits that mold, his Father Martin Reichel was a second-round pick by the Oilers and uncle Robert Reichel was a long time star in the NHL, playing in 830 NHL games.
Reichel has all the makeup of a future NHL player and with his skill and production, he could be worthwhile with Ottawa's first selection of the second round. Some highlights from Reichel's rookie season in the DEL are shown below:
Kasper Simontaival (RW)
Tappara U20 (Jr. A SM-liiga) 48GP 25G 32A
Just a few years ago Kasper Simontaival was considered a sure-fire top 10 pick for this upcoming draft, but due to injuries and a perceived stall in his development, he has fallen to a second-round grade. Standing at just 5'9″ height will be a concern, but with the amount of offensive talent Simontaival possesses you can look past that.
Regarded as one of the best offensive talents in the draft, you have to take a long look at him on day two, with four second-rounders Ottawa should consider taking a chance on him. Just a season prior Simontaival was producing solid numbers in Finland's second league (Mestis) with 14 points in 21 games and had a short stint with Tappara in the Liiga.
He had the talent to play against men this year but dominating junior in Finland provided a nice path for him to use his creativity without being imposed physically. Last year Simontaival had a two-goal, one-assist performance against Jokerit U20:
Defence
Anton Johannesson (LHD)
HV71 J20 (SuperElit) 20GP 8G 16A
Johannesson has been hampered by injuries over the last two years, but when healthy has shown his potential. Playing just 20 games this season with HV71 J20 Johannesson put up the most points per game among defenceman in the league.
He is described as "electric" with the puck and hones a great shot as well. Johannesson is the definition of a boom or bust pick, with not much game action over the last two years some scouts might be anxious, but with Ottawa having four picks in the second round on day two they can afford to take a leap of faith with Johannesson, preferably with the Islanders pick. Johannesson makes a great move at the point and then proceeds to roof the puck past Leksands goalie for a highlight-reel goal:
William Villeneuve (RHD)
Saint John Sea Dogs (QMJHL) 64GP 9G 49A
When watching Villeneuve the first thing you notice is his smooth skating, which is eerily similar to former Sea Dog and current Ottawa Senators star Thomas Chabot. He uses his edges very well to possess the puck and create space for himself. He led all Sea Dog players in points and outperformed higher-ranked teammate Jeremie Poirier.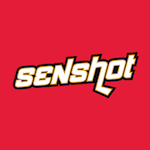 Villeneuve also is an outstanding passer, he makes great stretch passes and breaks out of his zone very well, evident by his 49 assist season. Villeneuve is a slim 6'1″ as of now, but once he grows into his frame his size shouldn't pose any issues.
The Ottawa Senators need for a right-handed defenceman makes Villeneuve a player I would mark as the most desirable to Ottawa. Villeneuve season highlights are shown below: