Ottawa Senators: Biggest Prospect Fallers of 2019-20
The Ottawa Senators have an incredible amount of prospects in their system right now. Some are potential NHL stars, while others are nothing more than roster fillers, I will take a look here at the prospects whose stock has fallen the most this year.Filip Gustavsson:
Widely considered the top goalie prospect for the Ottawa Senators and the goalie of the future, Gustavsson's play has been less than exemplary over the last few seasons. After putting up stellar seasons in the Swedish Hockey League, with SV% of .911 and .918 respectively, he has struggled mightily since coming over to North America.
Granted he is 21 and has plenty of time to develop into a bonafide NHL starter, but with the Senators crease becoming increasingly crowded, he may be at risk of getting pushed out of the crease if his play doesn't pick up.
His numbers saw an ever so slight uptick since the 2018-19 campaign, but too slight to really make a difference. With fellow Ottawa Senators goalie prospect Joey Daccord nipping at his heels for the starter job in Belleville, his play took a turn for the worse and he actually lost the starter position towards the end of the year.
Had the Belleville Senators been able to play in the Calder Cup playoffs he likely would've seen very limited action in the crease.
Many people thought Davidsson had a real shot of making the Ottawa Senators lineup right out of training camp, myself included. While he didn't make the team right away he did get a six-game stint early in the year, in which he recorded a single assist.
The Tyreso, Sweden native has taken great strides since being drafted in the 6th round by the Columbus Blue Jackets in 2017. He was traded to the Ottawa Senators as part of the return for Matt Duchene at the 2018-19 trade deadline. He has struggled with concussion issues ever since then and is questionable if he will ever play again.
If he does manage to return to pro hockey, he could be a valuable bottom-six skilled winger for the Senators.
Lajoie is a bit of a wildcard here as he kind of came out of nowhere at the beginning of last year, then faded into the mist at the end of the year. Although he got almost no points in the latter portion of last season he did finish with a respectable 15 points (7g 8a) in 56 games.
He was expected to have a strong 2019-20 campaign and push for a permanent spot on the Ottawa Senators, the opposite happened. He ended up stuck in Belleville for the season except for a short stint in Ottawa later in the year. There is still a decently high ceiling for the 22-year-old Quebec City native, but he may have reached the end of his leash, as I see no way he can realistically crack the lineup in Ottawa at all next season.
The last two seasons have been a roller coaster for Maxime Lajoie, as he went from playing in the ECHL for a game to a Calder Trophy start to a season, and ended up back in the AHL just a year later.
Moving on, of course, we can't have a list of Ottawa Senators prospects without Logan Brown. Whether its a top prospect list or a list like this, Brown always seems to make it in.
The 2019-20 season was supposed to finally be the one where Logan Brown finds his stride and gets a permanent spot on the Senators lineup. Alas, it wasn't to be, at least not yet he played significant time in Ottawa and was decent for parts of it but lacked the consistency in all three zones to really make an impact. He only recorded a single goal in his 23 games stint in Ottawa.
He was then sent down to Belleville where he did pick up the slack to a point, averaging more than a point per game down in the AHL. But the American Hockey League is definitely not where a player with as much skill as he has should be playing.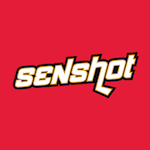 I believe he has one more chance to prove his worth in 2020-21 before Pierre Dorion seriously considers trading him. He has a long history of constant injuries hampering his play, that will be one key to success next season, stay healthy.