Why The Senators Should Consider Drafting Jamie Drysdale
The 2020 NHL Draft is loaded with talented forwards and without a doubt, the Ottawa Senators need to pick one up as early as possible. However, one name that does not draw enough attention when Senators fans are discussing the draft is Erie Otters' defenceman Jamie Drysdale.
While the forwards have attracted the majority of everyone's attention and mine included, Drysdale would be the perfect fit for an up and coming Ottawa Senators blueline.
The left side is already set, with Thomas Chabot and Erik Brannstrom leading the way, but the right side is a different story. The Senators drafted Jacob Bernard-Docker and Lassi Thomson in each of the last 2 drafts, and while they may very well turn into impactful NHL players, Drysdale would be the perfect #2 behind Chabot, and maybe one day be the #1.
In the past few weeks, I've been intrigued by Drysdale and wanted more information on him because all I had seen was his outstanding World Junior tournament. So I decided to contact someone within the Erie Otters organization who watches him night in and night out.
Mark Scheig covers the Otters for The Hockey Writers, and I conducted a Q&A over Twitter messages:
What stood out to me was his calmness as a 17-year-old at the World Juniors. Has he always been like that for the Otters?
Yes. One of Drysdale's greatest strengths is his calmness both with the puck and away from the puck. He confidently knows where the right play is even under pressure. When things get crazy on the PP, he calms things down from the point and resets. Then on defense when retrieving a puck, he makes it look so easy with his smooth skating. He's calm in most everything he does.
In a top-10 that has so many high-end forwards, why should a team like the Senators, who need star power up front, use one of their picks on Drysdale?
The Senators would be a perfect fit for Drysdale. He would be the perfect complement to Thomas Chabot in the sense that Drysdale is a righty who is offensive minded. RHD's are very hard to find especially with this much talent. The only way you get them is by drafting them. He does so many things to impact the game at both ends of the ice that some of the top forwards can't do.
Sens fans are no strangers to offensive-minded defensemen, meaning we are aware of the defensive liability they can sometimes be. Does Drysdale fit that mold too?
Here's the thing about Drysdale. He doesn't have the size yet but he's not a defensive liability. His skating and hands make him an effective defender. He creates a bunch of turnovers with stick checks. He'll track you down and then can win the battle. There was one game this year where he turned the puck over and eventually caught up to the man that caused the turnover. He takes pride in his defense and knows this part of his game needs to be molded at this point but he's by no means a liability.
What league do you see Drysdale playing in next season, regardless of who drafts him?
I foresee one more season in Erie. He needs to have a year where he can just focus on his development. He's had a crazy schedule this season with many commitments. He needs to dominate in the OHL and I think one season will do the trick. This will also allow him to get bigger and stronger. But come 21-22, I think he's on an NHL roster. He's too talented.
What stood out most to me was how Mark mentioned that Drysdale would be a great fit with Chabot. I can't be the only one who thinks that would be the best pairing in the NHL someday.
Another point he touched on was how rare right-handed defenders are in today's game. We were spoiled for years with Erik Karlsson, who doesn't serve as a great example in this situation.
Cody Ceci does though. The Senators front office and coaching staff highly overvalued him for years before he was traded last summer. They took their time with him because he was young, but they also knew that RHDs don't grow on trees. As Mark said, the only way to get solid ones is to draft them.
The idea of adding a player of Drysdale's caliber moving forward is very enticing. Here's a look at some of his work this season:
The argument against taking him would be that Thomson and Bernard-Docker are already poised to fill those top 4 roles, but I think Drysdale is too special to be overlooked simply because it could be a crowded blueline in a few years.
If the Senators only had their own pick in this loaded draft then it wouldn't be much of a discussion. Their biggest need is up front and down the middle. They are extremely fortunate that San Jose had a terrible season as it is very likely that the franchise will have 2 top-5 selections in the 2020 NHL Entry Draft.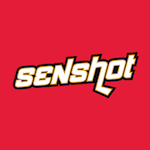 The Senators should at least entertain the idea of drafting Drysdale with one of their top selections when the draft eventually takes place.