My top 5 favourite moments from the 2019-20 season
With the NHL season likely over, it's time to give my analysis on the past season. The Ottawa Senators came into this year with low expectations and performed as expected finishing with a 25-34-12 record for 62 points. Only the lowly Detroit Red Wings were worse. Yet despite a mostly forgettable year, there were some bright spots. Here are my top 5 favourite moments from this past season.
1) The struggle of the San Jose Sharks.
My favourite part of this season had nothing to do with the play of the Senators and everything to do with the terrible season of the San Jose Sharks. The Senators own San Jose's first round pick and the worse they do, the higher the potential pick for the Senators.
San Jose ended the season with 63 points, the third-worst record in the league ahead of only Detroit and Ottawa. For an Ottawa Senators fan, watching San Jose tank was a thing of beauty. This means the Senators could potentially have two top five picks in the upcoming draft. Imagine using San Jose's pick to draft either Alexis Lafreniere or Quinton Byfield. Combined with our own pick, there's a chance we could even get both!
2) Bobby Ryan's hat trick.
Ryan was at the center of one of the NHL's most inspiring moments when he returned to the ice after having missed three months due to alcohol treatment. In his first home game back he scored a hat trick against the Vancouver Canucks. It was hard not to get choked up when the fans chanted "Bobby, Bobby, Bobby!"
3) Anthony Duclair sticking it to John Torterella.
Last season the always outspoken John Tortorella criticized Anthony Duclair for not knowing how to play. Duclair was then shipped to Ottawa in the Ryan Dzingel trade and started the season on fire scoring 21 goals in 37 games.
His goal-scoring prowess got him an invite to the All-Star game. But his most satisfying goal had to be his overtime game-winner on December 14 that gave the Senators a 4-3 victory over his old team and old coach. It was also his third goal of the night capping his first hat trick as a Senator. The look on John Tortorella's face when the puck went in – priceless!
4) Celebrating number 4 – aka Chris Phillips night.
On February 18 the Senators retired Chris Phillips number 4. A wonderful ceremony that included an induction by Wade Redden and other alumni like Radek Bonk giving their memories of the Big Rig. Phillips became the second Senator to have his number retired (or third if you count Frank Finnigan) and while that was special, the game itself was also memorable. The Sabres got off to a 2-0 lead before the Senators rallied to score four straight.
Drake Batherson scored with 4:44 remaining in the first period. Jean Gabriel Pageau finished the game with two goals and two assists as the Senators won 7-4. In other words, Pageau (number 44) had a 4 point game on the night we were celebrating number 4! The hockey gods were certainly there that night. This might have been Ottawa's best game of the season.
5) The kids.
Knowing that the big club was going to struggle, I looked to the future and saw much to be excited about. The Belleville Senators had a great season going 38 – 20 – 5. They topped the North Division and were fifth in the AHL overall. Josh Norris, Drake Batherson and Alex Formenton were 4, 6 and 7 in AHL scoring.
Erik Brannstrom had 23 points in 27 games after his demotion from Ottawa. Rudolfs Balcers had 36 points in 33 games. Batherson, Norris, Balcers and Brannstrom should be in the NHL full-time next season. Logan Brown had 28 points in 25 games and should compete for a spot on Ottawa's roster, however he tends to be injury prone which is concerning.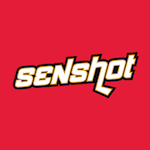 Outside of Belleville, first round picks Lassi Thomson had 13 points in 39 games in the Finnish Elite League and Jacob Bernard-Docker had 25 points in 39 games playing with North Dakota in the NCHC.
His teammate and fellow Ottawa Senators prospect, center Shane Pinto had 28 points in 33 games and 7 points in 5 games at the World Junior Championship. All three are good prospects, but probably a year or two from being NHL ready. Marcus Hogberg was solid in 24 NHL games with a 5-8-8 record a 3.12 GAA and .904 save percentage.
Compare that to Craig Anderson who was 11-17-2 with a GAA of 3.25 and save percentage of .902. Hogberg showed he could play at this level and the Senators should move on from the 39 year old Anderson and make Nilsson and Hogberg their goaltending tandem next season. Joey Daccord also played well in Belleville, putting up a 15-6-2 record with a 2.61 GAA and 0.915 save percentage.
With all these prospects joining Brady Tkachuk and Thomas Chabot, this will be a team to contend with. If we win the draft lottery and draft Alexis Lafreniere, this could put the Senators into Stanley Cup contention within three to four years. The future looks very bright!