Prospect Update: Ottawa Senators Prospects in Europe
With only four prospects playing in Sweden and with only one first-rounder the Ottawa Senators will be looking to create depth through Europe
Olle Alsing (D)
Djurgardens IF (SHL) 36GP 4G 16A +4
Olle Alsing was a signing from Sweden last summer who was a little bit of an unknown at the time and has found some success this season. He already has 5 more points so far this year in 13 fewer games.
At 23 years old, Alsing is a little bit old for a prospect but has shown progress over the last three years and could be a late bloomer for the Senators. Alsing has also shined in the Champions Hockey League putting up 15 points in 12 games and being Djurgardens best player.
Viktor Lodin (LW)
Orebro HK (SHL) 20GP 0G 4A -1 HC Vita Hasten (Allsvenskan) 18GP 3G 5A -3
Viktor Lodin was a surprising pick in the fourth round last year, especially at the age of 20, he hasn't improved upon his numbers from last year and is now playing in the second league in Sweden. With his numbers being underwhelming the Ottawa Senators have to hope that next season Lodin can tap into the potential that Ottawa saw in him. Lodin doesn't have a lot of tape from this year which makes it tough to evaluate any bright spots he has flashed this year.
Markus Nurmi (RW)
TPS (Liiga) 57GP 14G 14A -1
The 21-year-old former sixth-round pick in 2016 has had a great bounce-back year for TPS and has improved on his point total by 16 this season. Markus Nurmi struggled through a rough 2018-2019 season and only scored one goal, this year he has improved that total to 14 this season.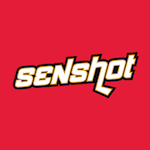 Nurmi just signed a two-year deal with TPS so it looks like he will be staying there for the next couple seasons unless Ottawa Senators management wants him in the AHL. Here is a nice clip of Nurmi showing off his smooth skating and long reach to create a scoring chance.
Lassi Thomson (D)
Ilves (Liiga) 39GP 7G 6A 0
Thomson who was the Ottawa Senators' 19th overall pick from last year's draft and has shown lots of reasons why the Senators thought so highly of him. He finished the year with 7 goals while showcasing his booming slapshot. Thomson has shown his high character by being captain of Finlands' World Junior team.
Thomson was relied upon in a lot of power play situations for Ilves where he could become a mainstay when he joins the big club. Thomson excels in the offensive zone where he uses his creativity and smooth skating to open up lanes for himself, but where he stands out over even men players is his heavy slapshot which will be lethal when he reaches the NHL.