Ottawa Senators lose in spectacular fashion to Anaheim Ducks
The Ottawa Senators lost to the Anaheim Ducks, even though they outshot them 42-15. Ryan Miller stopped the Senators in their tracks, while Hogberg struggled in goal.
Final score: 5-2 Ducks.
While the game may seem like a wasted effort on the part of the Senators, games like these go a long way for the rebuild. The key to the game was relentless pressure and attack from the Ottawa Senators, what the scoreboard didn't show was the Sens dominated in almost every way, but they didn't come away with the win.
Ottawa Senators' goals were scored by the big man, Brady Tkachuk, and newly-signed-but-struggling Colin White. Each of those players notched an assist as well.
Anaheim got a surprise hat trick from one of their bottom of the lineup players, Nicolas Deslaurier. He excels in his role as a fighter, he is first in the league with 14 fights, double the next player on the list.
While he is very effective at the small aspects of the game, which his coaches love, he doesn't show up in the scoresheet very often. Last night he changed that, he dropped three goals in one period of action.
Maybe the best player in the game, Ryan Miller stopped 40 of 42 shots that were constantly peppered at him.
He was an absolute brick wall in net and stymied any attempts of a Senators comeback.
This was a disappointing game for sure, but it was a good thing the Senators lost because petty games like this are what could cause the team to lose out on the Lafreniere sweepstakes.
I liked the effort to try to come back and win it by the Sens, as they fell behind four goals early in the first.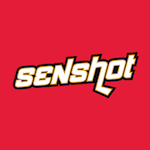 Still, overall this was a bad game for the team and they must play better in the coming seasons consistently if they want to compete for the cup.