Ottawa Senators edge San Jose Sharks in overtime
The Ottawa Senators have defeated the San Jose Sharks in a contest that required overtime to end it. Ottawa owns both teams' first round pick in this years draft.
The game was a lose-lose for the Senators while also a meaningless game for the Sharks, as they don't currently own their first round pick. Which was packaged to the Senators in the Erik Karlsson deal.
For the long-term success of this Ottawa Senators' rebuild they need both of these teams to fall in the standings for a greater chance at the coveted prize at number one overall, Alexis Lafreniere.
The final score of the game was 2-1 in favour of the away team, shots were 38-32 Ottawa. In Ottawa's quest for the first overall pick in June, this was the worst possible outcome for the Senators.
Less points is better as far as the Sens are concerned for these two teams, the higher they go in the standings the lower chances of a high pick.
Anyways lets get down to the game, scoring was opened at 10:33 of the first period by yours truly, the man without a last name, Nick Paul. The goal was assisted by Anthony Duclair and newly acquired Jayce Hawryluk.
The Sharks tied it back up with a goal on the power play by Evander Kane with just eleven seconds remaining on the clock in the first period. Assisted by Brent Burns and Timo Meier.
Both the second and third periods were scoreless, so we head to overtime, which had Sens fans collectively letting out a big groan. The least popular outcome had happened, now it doesn't even matter who wins, might as well be the Senators.
It was!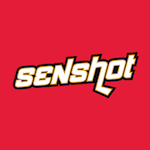 Anthony Duclair came in on a 2-on-1 and feathered a pass over to former Shark Chris Tierney who elevated the puck clean over the sprawling Aaron Dell for his eleventh of the season and the overtime winner.
Both goalies were phenomenal, which is kinda surprising considering the Sharks and Sens are 25th and 30th in goals against per game.