Game Preview: Ottawa Senators visit Pittsburgh Penguins
The Ottawa Senators will travel to Pittsburgh to face the Penguins Tuesday night, puck drop is scheduled for 7:00 p.m. EST.
This is a very important game from the Penguins stand-point, though not so much from the Senators point of view.
While a win against the highly-skilled-but-slumping Penguins would be nice, its far from priority at this point in the season. As painful as it may be what the Ottawa Senators need right now is losses in regulation. Getting a top pick in the draft is a top priority, and winning too many games can disrupt that possibility.
Let's get into the details of the match up between the Penguins and Senators. Ottawa sits at 23-31-12 for 7th in the Atlantic Division, while Pittsburgh is a tad better at 37-21-6 good for third in the Metropolitan Division.
Pittsburgh's power play hasn't performed at the level their supposed to this year, but they still clock in at a respectable 20.3%.
On the other hand Ottawa's power play, which was dead last in the league for an extended period of time, has improved over the season but is still only tied for 28th in the league, at 15.3%.
The Penguins are tied for 10th on the penalty kill with a 81.7 efficiency rate, while the Senators are 25th at 76.9%.
The Penguins have lost six contests in a row coming into this one, while the Senators are coming off of back to back wins against the Detroit Red Wings and Vancouver Canucks respectively.
Injuries
Pittsburgh Penguins: Zach Aston-Reese will be out of the lineup with an undisclosed lower body injury.
Ottawa Senators: Their injury list is bit longer with Colin White out with an upper body injury, and Anthony Duclair out with an ankle injury.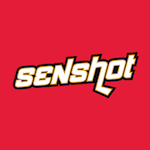 The Senators will have to come out strong if they want to win this one, as the Penguins are getting desperate and need a win against a bottom-feeding team like the Sens.