Comparing The Senators' Rebuild To Other Teams In The NHL
When a team publicly admits to rebuilding, it is worthwhile to look at other teams' success, and failures. I'll take a look at all the factors that the Ottawa Senators need to take into account moving forward in this rebuild. 
Pierre Dorion has absolutely purged the Ottawa Senators roster, which has bolstered the prospect pool and the collection of draft picks. It's fantastic for the future, however it will be that much sweeter if the Hockey Gods smile on Ottawa for the first time in nearly 3 years by granting them the 1st overall pick for the 2020 draft.
The best way to rebuild a team is through the draft. More specifically, it's suffering through some tough years to have opportunities to select bonafide stars with high picks in the draft.
From 2009-2019, every Stanley Cup champion has had at least 1 former top-5 pick on their roster:
Pittsburgh Penguins (2009,2016,2017): Sidney Crosby, Evgeni Malkin, Marc-Andre Fleury
Chicago Blackhawks (2010,2013,2015): Patrick Kane, Jonathan Toews
Boston Bruins (2011): Tyler Seguin*
Los Angeles Kings (2012,2014): Drew Doughty
Washington Capitals (2018): Alex Ovechkin, Nicklas Backstrom
St. Louis Blues (2019): Alex Pietrangelo
*Boston drafted Seguin with Toronto's pick the year before, so it's an exception*
All of these players were not the sole reason their teams won championships, but they were certainly focal points. The Ottawa Senators already have Brady Tkachuk, but imagine if they add 2 more top 5 talents this summer?
What encourages me is the Sens ability to identify talent in drafts. Tkachuk is the most recent example of being a pick that drew tons of criticism at the time, from me included, but has panned out very well in just 2 years since.
Many of the teams listed above will remain competitive for years while a few have already started to fizzle out.
Ottawa Senators' owner Eugene Melnyk promised a "five-year-run of unparalleled success from 2021-2025." There are 6 teams I have decided to briefly analyze, and take a look at things Ottawa should try to mimic and things that they should actively avoid doing.
Toronto Maple Leafs
Positive: The Leafs have managed to build one of the best young teams in the NHL, and added the biggest free agent in NHL history, John Tavares.
Negative: Roughly 40% of their salary cap is committed to 4 players. They are the top dogs on the team, but Kyle Dubas backed himself into a corner signing the Big 3. This will make it more challenging to add valuable pieces down the road that this team needs in order to compete with teams like Tampa Bay and Boston.
The Ottawa Senators will need to monitor how much they pay their young players coming off their entry level deals. Thomas Chabot's contract is a good standard for them to set.
Edmonton Oilers
Positive: Mcdavid and Draisaitl will always help, but looking at the way Ken Holland has transformed this roster over the last 10 months is outstanding.
Negative: Pretty much everything Peter Chiarelli did.
Dorion will need to make sure he doesn't just throw away assets for something he absolutely needs at the moment.
Vancouver Canucks
Positive: Shafted in the 2017 and 2018 draft lotteries, the Canucks still managed to grab top-3 players from those drafts in Elias Petterson and Quinn Hughes.
Negative: While they have added some solid veteran talent on their roster, Jim Benning committed too much term on their contracts. Petterson and Hughes will need to be paid in the next few years, which will be difficult for the Canucks to swing.
The Sens are obviously hoping for the best in the 2020 NHL Draft Lottery, however, they need to prepare for the worst. Picks 4-10 in this draft are still going to be studs, so Dorion and his scouting staff will need to be certain they're making the right choices.
Montreal Canadiens
Positive: Built a fringe playoff team on trades alone.
Negative: Montreal's 1st Round picks in the last 10 years have been extremely underwhelming, and have not contributed to any of their success.
The key for Ottawa will be to draft and develop their prospects, which they have already done. One step ahead of the forever mediocre Habs.
Buffalo Sabres
Positive: The only team I can think of that essentially openly tanked in 2015 in an effort to land Mcdavid. While they got the 2nd overall pick Jack Eichel, it was still a valid effort to land a franchise altering player.
Negative: They tanked while their AHL team was in the basement. In the 2014-15 season, Buffalo's affiliate finished 27th out of 30 teams.
The Belleville Senators currently sit tied for 2nd in the overall AHL standings, and are primed for a deep playoff run lead by Senators prospects like Josh Norris, Drake Batherson, Erik Brannstrom, etc. I am not concerned about Ottawa tanking given Belleville's success this season.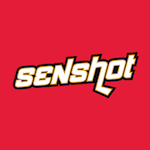 New Jersey Devils
Positive: Although Nico Hischier and Jack Hughes aren't quite superstars like Connor Mcdavid or Auston Matthews, the Devils have 2 solid centremen both under the age of 22. Those don't just grow on trees.
Negative: 2019-20 has been another lottery season for the Devils. Eventually, a corner has to be turned. They are at risk of becoming the 2010-2015 Edmonton Oilers.
I've stated this before, but the Senators need to draft their franchise centerman in June. Quinton Byfield would be ideal, but that remains to be seen. New Jersey appears to be set down the middle for years to come.
To summarize, the Ottawa Senators will need to build through the draft and make strategic trades to be a perennial Stanley Cup threat down the road. Unlike Toronto, they won't be able to attract big name free agents to live in Ottawa. They will need to build a team that entices players to play for them.
There will be questions going forward. The main one will be whether or not DJ Smith is their guy. Is he the coach best suited to start winning hockey games next season? That remains to be seen.
If all goes according to plan at the draft lottery, the Sens should expect to be a competitive team in the 2020-21 NHL season. Alexis Lafrenière would be a great fit on this team and push this rebuild forward a few years.
They will obviously go through some ups and downs in the next few seasons of their rebuild, but so far, their tear down has set them up for success down the road.