NHL Draft: Players Ottawa Should Target in the 2nd Round
Coming into the 2020 NHL draft the Ottawa Senators hold plenty of draft picks, these three key second round picks should help add necessary depth to the rebuild
Ottawa Senators (36th overall)
John-Jason Peterka (LW) 5'11" 192 lbs EHC München (DEL) 32GP 6G 4A
Peterka is a player who's draft stock was boosted by his strong world junior campaign seeing him finish with 4 goals 2 assists in 7 games for the Germans and was one of their best players along with Moritz Seider and the draft eligible Tim Stützle.
Also Peterka has been playing in the top mens league in Germany and has found some success, at the young age of 18 the Ottawa Senators could use Peterka's talent in the lineup.
Helge Grans (D) 6'3″ 192 lbs Malmö Redhawks (SHL) 16GP 1G 1A
Grans is a great skater who is playing in the top Swedish Mens league and finding some success. This pick may be out of reach as Grans is expected to make a leap up draft boards approaching the NHL draft.
He has also been impressive in the Swedish Junior league playing at a point per game pace there in his limited time. Grans is a tall, slim player who once he grows into his frame could become a force at both sides of the ice.
The right side of Ottawa's blue line isn't a strength so adding another player to the likes of Dylan Demelo and Nikita Zaitsev will help. This also forms an intriguing string of young defenders with Lassi Thomson and Jacob Bernard-Docker.
Seth Jarvis (RW) 5'10" 172 lbs Portland Winterhawks (WHL) 41GP 26G 37A
Leading the top teams in the WHL in scoring is no small feat, especially when you're just 17 years old too. Jarvis has been the main offensive catalyst for the Winterhawks and is ranked low in draft rankings mainly due to size concerns. His talent is undeniable and if available for the Senators they shouldn't pass up on Jarvis.
Ottawa Senators (49th overall from DAL)
Carter Savoie (LW) 5'10" 181 lbs Sherwood Park Crusaders (AJHL) 43GP 44G 34A
Savoie has been lighting up the Alberta Junior League and is clearly too good for the competition he is facing. He is committed to the University of Denver for the 2020-2021 season and with Ottawa's love for college prospects this seems like a fit. He is a very offensive oriented type of player and needs to work on his 200 foot game but with some refining in college he should have no problem transforming his game.
Kasper Simontaival (RW) 5'9″ 172 lbs Tappara U20 (Jr. A SM-Liiga) 39GP 19G 25A
Simontaival is an overlooked prospect because of circumstance, playing mostly in the top Finnish Junior League prospects tend to be snubbed, but this player should be highlighted by Ottawa.
Simontaival has played four games in the Liiga (top Finnish Mens League) this year and also has four points in six games in the Mestis (Second Finnish Mens League), so he has proven he can play against men despite being undersized. Ottawa is looking for pure talent they need to take a look at the Finnish prospect.
Jake Neighbours (LW) 5'11" 201 lbs Edmonton Oil Kings (WHL) 50GP 16G 37A
Neighbours is a little short by NHL standards but he makes up for it with his sturdy 201- pound frame, which helps him win puck battles and be able to throw big hits. He also brings a lot of talent to the table and has the kind of character and intangibles that the Senators value.
He is second on the Oil kings in points and has improved his point total from last year by 29 in only 3 more games, he is a steady riser up draft boards.
Ottawa Senators (53rd overall from CBJ)
Emil Heineman (LW) 6'0″ 179 lbs Leksands IF J20 (SuperrElit) 25GP 21G 15A
Heineman has had an amazing breakout season with Leksands in the Swedish Junior League, with basically a 30 point improvement in the same number of games. He even played well enough to earn two games in the SHL where he registered an assist. People have been raving about Heineman's elite talent, he could definitely be a diamond in the rough if the Senators decide to take a chance on him.
Alexander Nikishin (D) 6'3″ 196 lbs Spartak Moskva (KHL) 22GP 0G 2A
Nikishin has been a regular in the Moskva lineup which is quite impressive for an 18-year old playing in arguably the second best league in the world. He has great size and strength blended with good skating ability he definitely fits the mold of the new age NHL defenceman. Nikishin is known to throw some big hits and also is very responsible in his own end, thriving on the penalty kill.
Tyson Foerster (C) 6'1″ 194 lbs Barrie Colts (OHL) 44GP 27G 30A
Foerster has been on fire this season after a slower start to his junior career last year, he has come into his own. He leads the colts in scoring by 16 and is far and away their best player. Foerster isn't surrounded by much talent but has made the most out of his situation putting up great numbers.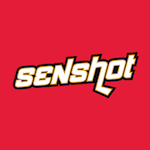 The Ottawa Senators have plenty of depth down the middle but at this point in the draft they will just be looking for players who catch their eye, regardless of position. Foerster has a heavy shot and has NHL size so with the eye test he looks great and also on the score sheet.