Which former Senators number should be retired next?
On February 18 2020, the Ottawa Senators will retire the number of one of their greatest players, Chris Phillips.
Phillips was a career Ottawa Senator and their all-time leader in games played with 1179 during the regular season and 114 in the playoffs. He was a mainstay on Ottawa's blueline for 17 seasons and an upstanding member of the community thanks to his numerous charitable contributions. Now his number 4 will forever hang in the rafters next to Daniel Alfredsson's number 11.
While retiring Alfredsson's number was a no brainer, he was Ottawa's greatest player and a potential hall of famer, retiring Phillips number is a little more debatable. While he is the all-time leader in games played, he was never Ottawa's best defenceman.
That honour went to Wade Redden, Zdeno Chara and Erik Karlsson. He was even overshadowed by Filip Kuba, Anton Volchenkov and Sergei Gonchar during their stay. Retiring his number has more to do with loyalty, character and longevity than talent. Still, Phillips stayed with Ottawa when he could have bolted for greener pastures and for that he should be commended.
So as the Senators retire number 4, let's look at other players who might also be deserving of this honour.
Wade Redden
Redden was drafted 2nd overall by the New York Islanders in the 1995 entry draft and was traded to Ottawa for 1st overall pick Bryan Berard when Berard refused to sign. Redden would eventually become one of Ottawa's best defenseman over the next decade.
During his 11 seasons for Ottawa he put up 410 points in 838 regular season games and 45 points in 94 playoff games. He also put up an impressive +/- rating of +159. He would eventually sign with the New York Rangers, but the less said about that the better.
Jason Spezza
Currently playing for the Toronto Maple Leafs, Spezza is Ottawa's second best offensive player of all time to Daniel Alfredsson. He played 11 seasons for Ottawa registering 687 points in 686 regular season games along with 52 points in 56 playoff games.
He was Ottawa's number one centre for a decade and in his prime was one of the NHL's best offensive players. Since being traded the Senators have never had a legitimate number one centre except for one season of Matt Duchene.
Chris Neil
Like Phillips, Neil is another career Senator. Drafted in the 6th round (like Daniel Alfredsson and Mark Stone), Neil would play 1026 games over 15 seasons including 95 playoff games. He's Ottawa toughest all-time player with over 2522 penalty minutes. Some detractors would argue that Neil was never an elite talent and was just a role player. Maybe, but the same could be said of Phillips who was never more than a second pairing defenceman.
Erik Karlsson
The King, Ottawa Senators all-time best defenceman with 518 points in 627 regular season games and 37 points in 48 playoff games. Karlsson is the only Senator to win the Norris trophy, a feat he accomplished twice. He's one of the best defenseman of his generation and will likely be inducted in the hall of fame once his career is over. Fans still haven't forgiven Eugene Melnyk for letting him go.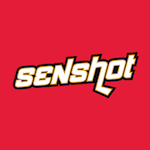 I think that Spezza, Redden and Karlsson are just as deserving to have their numbers retired as Phillips. They may not have had Philipps' longevity, but they had their best years as Ottawa Senators and were the face of the franchise for a decade. For that we honour you whether or not your number is ever retired. And woe to any future Senator that dares to wear number 65.