The Search For A True Number 1 Centre
The Ottawa Senators have not had a true #1 centreman since Jason Spezza was traded in the summer of 2014. I'll take a look at who the Sens have had in the 6 years since and who the candidates are to take that role in the future.
When Spezza was traded, Kyle Turris became the de facto number 1, and rightfully so. During the "Pesky Sens" playoff run in 2013 when Spezza went down with an injury, Turris stepped up and produced in that role. He then went on to hold that position for the next 3 or 4 seasons, becoming a star player in the Senators' organization. However, Turris lacked that certain star flash that a number one centreman needs.
While he was remarkably consistent as a member of the Ottawa Senators, he never really stood out when he stepped on the ice. Opposing teams wouldn't be line matching for him as much as they would be for his linemates like Mark Stone or Mike Hoffman.
Not to discount was Turris accomplished on and off the ice as a Senator, but he never really had that number 1 centre "vibe" to him.
He was then traded in November of 2017 in the infamous 3-team-trade that was the beginning of the end for that era of Sens players, which brought in the highly coveted Matt Duchene.
When Duchene came over from the Colorado Avalanche, I realized that Ottawa had finally landed a true number one centreman. Duchene had that flash, he attracted attention when he was on the ice, and he could carry his own line.
Unfortunately, when he arrived the team was about to begin a massive inventory purge as they were plummeting to the basement of the NHL. So while Duchene had that number 1 centre quality, it wasted during his time in Ottawa because it was so short lived and under the wrong circumstances.
Fast forward to present day and the Senators' number 1 centre position is still up in the air. It's not like the Sens don't have a plethora of prospects down the middle, but it's that those prospects come up to the NHL and haven't made a significant enough impact to warrant that title yet.
I remember watching Colin White at the 2017 World Juniors where he had a fantastic tournament (similar to Shane Pinto this year, more on that later). One of the analysts was comparing his game to Patrice Bergeron which a fan of any team would be over the moon about. But White has struggled to find his footing at the NHL level.
He has just 14 points in 41 NHL games in a season where he has had ample opportunity to move up in the lineup and produce. Last season he had the luxury of playing with Mark Stone, but once Stone left, White's production took a considerable hit. While he is only about to turn 23, he needs to have a strong finish to the 2019/2020 season to solidify himself as a future impact player for the Sens.
This brings us to Logan Brown, one of the most tantalizing prospects in the pipeline. He has been clicking in Belleville with over a point per game in his 19 games played, but in 29 career NHL games he has just 9 points.
Brown has yet to prove that he can keep up at the NHL level which is why he keeps getting sent back down to Belleville. Brown was selected with the 11th overall pick in the 2016 draft 4 years ago, so it's fair to say the Senators have to be expecting him to be able to make the jump sooner rather than later. With the emergence of Josh Norris, fans on Twitter have already been pitching the idea of trading Brown this summer.
Josh Norris has shot himself to the top of the prospect chart with his play this season in Belleville with 40 points in 42 games this season. Norris came to the Senators in the massive package from San Jose for Erik Karlsson, and it's fair to say that he has been a pleasant addition to that trade. With that being said, I'm still skeptical of AHL production translating to NHL success, so when Norris finally gets called up the big club I'll be watching intently.
Shane Pinto had a fantastic World Juniors for the USA but as I mentioned with Colin White, Sens fans should be wary about World Junior performances translating to NHL success.
So those are 4 names that the Ottawa Senators have drafted or traded for in the last 5 years, all 4 aspiring to be NHL centremen.
If they all turn out to reach their full potential, the Senators will still face the issue I brought up earlier, the need for a franchise centreman.
If only there was an incredibly deep draft coming up soon that they could capitalize on…
The 2020 NHL Draft will be pivotal for the rebuild of this franchise. I have been saying this all season and with each passing day and every San Jose Sharks loss, it becomes more of a reality.
The Senators are very likely going to have 2 top-10 selections in a draft that is being compared to 2003 in terms of how deep it is. Regardless of where they end up in the lottery, They need to draft a centre with at least one of their 2 first round selections, preferably their first one (if it isn't 1st overall for Lafreniere).
Quinton Byfield, Marco Rossi, Cole Perfetti, Tim Stutzle and Anton Lundell are all natural centremen projected to be top-10 selections this June. At least one of these players needs to be putting a Senators jersey on at the draft.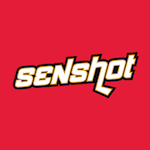 There is a saying that you should always take the best player available and not draft based on position, but if the Sharks' pick remains in the top-10 the Senators will have a luxury that not many teams have ever had before, so they can afford to draft for their position of need.
The importance of this draft cannot be overstated for this organization. The Ottawa Senators need to find their franchise centreman in June.