What to expect from Dominik Kubalik this up-coming season
As the Alex DeBrincat era concluded, the Ottawa Senators traded the star player to the Detroit Red Wings. One player coming from the other way is 27-year-old forward, Dominik Kubalik, who is coming off a season where he scored 20 goals. With the acquisition of Kubalik, the Senators have a player they can add to their lineup to solidify their middle-six.
Background
Dominik Kubalik was drafted by the Los Angeles Kings in the seventh round in the 2013 NHL draft. Prior to playing a game in the NHL, Kubalik played in the Czech Extraliga and the National League (NL). During the 2018-19 NL season, Kubalik caught the attention of the Chicago Blackhawks, prompting the team to trade for his NHL rights. Consequently, Kubalik never got to play for the NHL team that drafted him and instead signed a one-year deal with the Blackhawks.
In his first season with the Chicago Blackhawks, Kubalik was decent as a middle-six forward who chipped in offensively. Playing primarily on a line with Jonathan Toews, Kubalik notched 30 goals and put up 46 points in 68 games. Due to his play, Kubalik was nominated as a finalist for the Calder Memorial Trophy alongside Cale Makar and Quinn Hughes. Further, Kubalik signed a two-year extension with the Blackhawks for a salary of $3.7 million per season.
In the shortened 2020-21 NHL season, Kubalik played in all 56 games and put up 38 points, which was at a similar rate to the season prior. However, Kuablik's production tumbled during the next season as he didn't perform well, scoring fewer goals and putting up fewer points despite playing in the most number of games to date. As a result, the Blackhawks decided to not give Kuablik, who was an RFA at the time, a qualifying offer. Consequently, he became a free agent and the Detroit Red Wings signed him to a two-year $2.5 million AAV deal. On the Red Wings, Kubalik had a bounce-back season as he played in 81 games and scored 20 goals, before getting traded to the Ottawa Senators.
Analysis of Dominik Kubalik
Linemates and individual on-ice impact
With the Red Wings this season, Kubalik averaged a bit under 15 minutes a night. Among that average, Kubalik averaged a bit over two minutes of power play time as he played in 45% of his team's total power play time. Kubalik's most frequent even-strength linemates were David Perron and Dylan Larkin, which was the best forward line on the team. The trio played over 180 minutes together as they outscored (goal differential of 5) and out-chanced (expected goals for % (xGF%) of 54.2%) their opponents.
In terms of individual on-ice impact, Kubalik performed mediocrely as he had an xGF% of 46.06, which was ninth of the team among players who played 500 minutes or more. Breaking down this stat, Kubalik was one of the players who frequently generated chances for his team as he ranked fourth in both Corsi-For (CF)/60 and Goals For (GF)/60 while ranking fifth in terms of xGF/60. What stopped Kubalik from being a positive impact on both ends of the ice was his defensive deficiencies. His Corsi-Against (CA)/60 was third worst, Goals Against (GA)/60 was sixth worst, and Expected Goals Against (xGA)/60 was fourth worst. The difference in offensive and defensive impact is shown in the graphic below:
Competition
Among forwards, Kubalik was deployed in the defensive zone the fourth most frequently. That doesn't paint the entire picture, however, as Kubalik didn't face Elite competition as much as his teammates. Of his total ice time, he faced them 29.8% of the time, which was the fifth least among the forwards. The reason for this low usage makes sense when looking at his impact, in which he had a Dangerous Fenwick For (DFF)% of under 50%. In other words, Kubalik's team created fewer quality chances than the other team. Kubalik performed worse against competition that was considered "Middle" as he had a DFF% of close to 40%. Further, he was mediocre against competition that was considered "Gritensity" as his DFF% didn't even crack 50% as it stood at 49.4%. This shows Kubalik's little impact, despite playing against third and fourth-line players.
This wasn't always the case as Kubalik had a DFF% of over 50% against competition considered Gritensity and Middle in his first season. Further, his DFF% in his second NHL season against Elite competition was also over 50%. So, in order for Kubalik to make a positive impact on the Senators, Kubalik will somehow need to regain his ability to make an impact on both ends of the ice. It will help that he joins a stronger team compared to years past, which may help him make a positive impact.
Goal scoring ability
Kubalik will be able to chip in offensively and help the Senators score a number of goals. This season he scored at a rate of 0.75 goals per 60 minutes, which was higher compared to players like Alex DeBrincat and Drake Batherson. Meanwhile, on the Power Play, Kubalik scored at an impressive pace of 2.13 per 60 minutes, which is higher compared to players such as DeBrincat, Brady Tkachuk and Tim Stutzle. To score these Power Play goals, Kubalik likes to place himself on the right circle and one-time the puck in, similar to Josh Norris. Here are a few clips that show Kubalik scoring this way:
What to expect this upcoming season
For this upcoming season, it is reasonable to expect Kuablik to put up points at a rate similar to the 2022-23 season. First off, his expected goals are only slightly higher than the number of goals he scored this season (a difference of 0.91 expected goals). This means that Kubalik scored pretty much on par with the number of chances he created. Further, he has an individual shooting percentage of 11.49%, which is around expected for a 20-goal-scorer like Kubalik. Meaning, Kubalik, if given the correct help could score 20 goals or even a bit more.
Looking at his assist statistics, it is positive to see the high number of primary assists that Kubalik had this season. He makes plays both at even strength and on special teams to help generate chances. Therefore, he won't be dependent upon his teammates too much when joining a new team. This season, Kubalik's secondary assists were low and although this isn't a reliable statistic to predict future results, this number could increase with better teammates. Overall, it is reasonable to expect Kubalik to score 20-25 goals and put up 45-50 points next season with the Senators.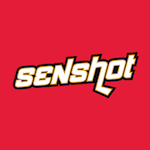 Conclusion
Kubalik can be a cost-effective middle-six forward who can chip in offensively for the Senators next season. He can slide into the second power play and play reasonable minutes for the team. Further, Kubalik can trade tips and tricks with Norris, as both players improve their ability to score from the right circle. To fully maximize his impact on both ends of the ice, Kubalik will need to improve the defensive side of his game. Playing with centers and defencemen who are better in their own end compared to players on his past teams will likely help him with that. It will be interesting to see how well Kubalik can fit on this young Senators team and be an important depth piece as the team looks to make the playoffs.