Ottawa Senators: What a Healthy Josh Norris Means To The Lineup
With the inability to steer clear of the IR this past season, I am actually optimistic for the Ottawa Senators in this upcoming 2023-24 season. I also mean that the team as a whole, not just one individual in particular, were unable to avoid the inevitable!
From double MCL tears to broken fibulas, I don't even want to get into the shoulder injuries. It honestly hurts my body just typing this up.
A lot of focus has been on the scoring prowess of Alex DeBrincat, and if he leaves who would replace that? What many Sens fans forget is that Josh Norris had just come off a 35 goal season before succumbing to his unfortunate shoulder injury.
It's very important to be strong down the middle and have centers that you cannot only rely on, but will step up at important times.
It also wasn't too long ago that Norris lead the Belleville Senators in scoring, with 31 goals and 61 points in just 56 games.
I believe with Josh Norris's personality and shot unpredictability, he'll surprise a lot of fans that say potentially losing DeBrincat would spell disaster for the Ottawa Senators lineup.
If he's healthy all season, Josh Norris could finish the 2023-24 as the team's leading goal scorer.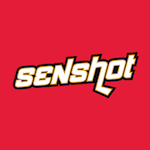 Even looking at the top 6, each player has the capability of scoring a 30 goal season, which is a first for the Sens in years.
I understand that we're in a six year playoff drought, however the future of this team looks as bright as it has ever been. On paper, this team looks even better than the roster that made the 2017 Conference Finals. It's definitely a lot tougher, and offensively threatening!
Martin Havlat and Milan Michalek represented #9 quite well, however I think this will be Josh Norris's era to show that flash and dash.