Building An Ottawa Senators All-Time Swedish Line
Next season, The Ottawa Senators will play two games in Sweden. Their last trip to Sweden was in 2017 for the NHL Global Series.
In celebration of the announcement, It is time to look at what an all-time all-Swedish line for the Senators would look like.
30  Swedish players including goalies have stepped on the ice in an NHL game for Ottawa. This line will mainly focus on their contributions to Ottawa, rather than their efforts elsewhere. However, their impact on other teams will be noted.
GOALIE
Robin Lehner – The Gothenburg Native has the 9th most wins among Ottawa goaltenders, 2nd among Swedish Sens. Anton Forsberg passed Lehner in wins this past regular season. Lehner spent four seasons in the nation's capital recording a save percentage of .914 and a goals-against average of 2.88. The two-time Jennings trophy winner was packaged with David Legwand and sent to the Buffalo Sabres in the summer of 2015 ending his tenure with Ottawa.
DEFENSE
Erik Karlsson – A two-time Norris trophy winner, Karlsson also is the Senators' franchise leader among defensemen. He was selected with the 15th overall pick in the 2008 NHL draft. Throughout his 627 games as a Senator,  the Landsbro native dazzled with his offensive abilities. Those skills continued when he was traded to San Jose. Karlsson put up 101 points this past season, the first defenseman in over 20 years to post triple-digit points in a single season.
Erik Brannstrom – The Golden Knights packaged Brannstrom and fellow Swede Oscar Lindberg and a 2020 2nd-round pick (Egor Sokolov) in order to acquire Mark Stone. Since then, the 23-year-old has played 190 games for Ottawa collecting 45 points. The young defenseman had a tough time producing offensively for the majority of this season, but in the last 30 games, he turned it around. In that time, he scored twice, had 14 assists, and sported a +9 rating.
FORWARDS
Daniel Alfredsson – Who knew that a 6th-round pick in the 1994 NHL Draft would go on and become the franchise leader in points with 1108 and one of four Senators enshrined in the Hockey Hall of Fame? In 2006 he was named an NHL second-team all-star, only five players in the franchise's history have been named to a first or second team.
Despite the fact he never brought the Stanley Cup to the nation's capital. Alfredsson was a crucial piece of the Senators that made the post-season 11 straight times from 1997-2008.
He wasn't just fantastic on the ice, he was just as remarkable off the ice.  In 2012, the former Sens captain took home the King Clancy Memorial Trophy for leadership and humanitarian work. Four years later, he received an honorary doctorate from Carleton University for his charitable efforts.
Magnus Arvedson – Another late-round selection makes this line, Ottawa picked Arvedson in the 5th round of the 1997 draft. The Karlstad native put up 210 points in 393 games with the team. The winger was known for his two-way game, which resulted in a Selke Award nomination in 1999. Beyond the nomination, he received Selke votes in three more seasons.
Arvedson left Ottawa in 2003 and signed a 1-year deal with Vancouver. He even got to play on a line with the Sedin twins for a short while. The former Senators' time with Canucks was mired by injury. He left the NHL entirely in 2004. He joined Farjestad in the Swedish Elite League the following season, but due to chronic back problems had to retire from the sport in October of that same year.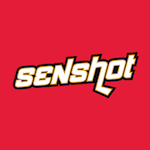 Mika Zibanejad – Like all but one player in this line, Zibanejad made his way to Ottawa via the draft. He is also the highest selection to crack this unit, being selected with the 6th overall pick in 2011. Before becoming an NHL regular, the centreman made his name known on the international stage. In the 2012 World Junior gold medal game, Zibanejad scored in overtime crowning Sweden Under-20 champions.
In 281 games, he registered 151 points with the club. He only spent a little over four seasons with Ottawa before being traded to the New York Rangers in exchange for Derek Brassard.
His time in the Big Apple was more fruitful. As a member of the Rangers, he has 455 points in just 486 points. Zibanejad blossomed into a number-one center and a great player, receiving votes for the Lady Byng Award in three straight seasons from 2019 to 2022.