Goaltending a difficult question to answer for the Ottawa Senators
The Ottawa Senators have questions at the goaltender position for next season, and they are difficult ones to answer for the team.
For the Ottawa Senators to take the next steps and become a playoff team once again, goaltending needs to be stable and consistent enough to pick up wins in games that the team came up short in this past season.
It's already been established that Cam Talbot, who played a team-leading 36 games in the 2022-23 season, will not be returning to the Canadian capital and that leaves general manager Pierre Dorion needing to consider a range of options between the pipes.
These considerations, however, will be sure to provide quite the headache as it will not be so simple for the team to acquire a goaltender that can give them that edge and tip them into the next bracket.
At present, Anton Forsberg is the team's de facto starter and he has previously shown he is capable of taking on that role, playing 46 games in the 2021-22 season. However, injuries limited him to just 28 games (11-11-2 record) this time around, leaving the team needing someone that could at the very least be a 1A/1B player.
Forsberg's numbers during his appearances this season were not as promising as the previous year, seeing him drop in save percentage (.902) and goals against average (3.26) with just .480 quality starts.
Goaltending needs to be better for this team next season, otherwise the likes of Dorion and D.J. Smith could find their jobs under threat, but free agency might not be the most viable avenue to go down to find that.
Of all UFA goaltenders, only five of them played more than Talbot's 36 games. With Martin Jones (33), Jonathan Quick (37) and James Reimer (35) all at extremely advanced ages, it's difficult to foresee the team targeting them to lead the team forward.
The Senators already made the mistake of giving up Filip Gustavsson for Talbot, so targeting another ageing goalie is not the route that would best serve the team's needs.
The alternative, since the vast majority of free agents are in their mid-30s, would be to make a trade to acquire a goalie capable of being the starter. The difficulty there is the cost and the lack of available options at the position.
Starting goaltenders typically cost a premium to acquire, and very few teams are likely to be in a position to simply offer one up, unless they are actively tanking or about to enter a lengthy rebuild where draft picks would be the more valuable assets to have.
The Ottawa Senators do not have too much in the way of draft capital, but they do have a wide range of prospects that might intrigue a team looking towards the future rather than the immediacy.
Karel Vejmelka could be an option from the Arizona Coyotes, a team that might appreciate some more promising young talent to add to their roster, but there's not necessarily an easy way of convincing the team to part ways with him.
While his numbers don't look overly impressive, he has played behind an actively rebuilding team and was a big reason why the Coyotes managed to pick up as many wins as they did.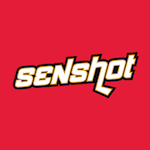 It's difficult to truly find ideal candidates that won't cost a lot to acquire for the Ottawa Senators, and Dorion has the unenviable task of finding the right player to help carry the load.