Three Ottawa Senators players most likely to be traded in the offseason
These three Ottawa Senators players are most likely to be traded in the 2023 offseason
With so much uncertainty revolving around the Ottawa Senators, it can be hard to predict what comes next. New ownership is on the horizon, and with that comes the possibility of them cleaning house in the front office department.
According to Bruce Garrioch, the Remington Group which includes actor Ryan Reynolds seems to be the current frontrunner to be the next ownership group of the Senators. If they do indeed win the bid for the franchise, it will be an instant boost to the team's marketability and hopes for a new downtown arena.
However, general manager Pierre Dorion and head coach D.J. Smith should be at least a little nervous about their job security going into next season. With everything up in the air it will be interesting to see what moves Dorion makes without the guarantee of him keeping this job next year.
A unique dilemma
For the last decade or so, the Senators have had the reputation of being a "cheap" team that refused to spend to the NHL's salary cap. This is no longer the case. After a busy 2022 offseason in which GM Pierre Dorion went out and acquired Claude Giroux and Alex DeBrincat, spending below the cap is simply not an option anymore.
With this cap situation in mind, here are the three players that are most likely to be traded in the 2023 offseason:
Mathieu Joseph was acquired by the Ottawa Senators along with a fourth round pick from the Tampa Bay Lightning in exchange for long-time Senator Nick Paul during the 2021-22 season. Joseph caught fire immediately in Ottawa, scoring 12 points in 11 games with the Senators that year.
The Senators quickly capitalised on that, securing him to a four-year $11.8 million contract with a $2.95 million AAV. That might seem like a lot for a guy with a career-high of 30 points. Joseph only scored three goals and 18 points through 56 games for the Senators in 2022-23, on pace for 26 points in an 82 game season.
Although it is clear that Joseph is a bottom-six player the team still hoped for a bit more from the Quebec native this season. He dealt with injury problems and a forward group that was constantly in disarray following the Josh Norris injury. Now, with cap issues on the horizon and an anxious fanbase to please, Joseph could be on the move this offseason.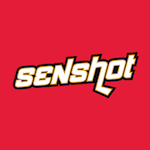 Joseph has been a fan favourite ever since he joined the team and seems happy to be playing on a team with long-time buddies Thomas Chabot and Julien Gauthier. But the fans' collective patience is running thin and in order to make the playoffs this coming season, changes may have to be made.
If he is dealt in the offseason, the return for Joseph will likely not be more than a mid-round draft pick or a middling prospect. The real return is the roughly $1.5-2 million in cap space the team would gain from it.
Lassi Thomson was originally acquired by the Ottawa Senators in the second Matt Duchene trade. The team decided to cut bait with the star player they had just traded for a year previously, and the package they got for him was underwhelming to say the least.
At the 2018-19 trade deadline, the Senators sent Matt Duchene and Julius Bergman to Columbus for Vitaly Abramov, Jonathan Davidsson, and a first-round pick in that year's draft. Abramov was once one of the Senators' top prospects but decided to pursue a career in the KHL and it is unknown whether he will return to North America.
Davidsson was also promising at one point but due to his concussion issues and additional concerns he isn't even on the Sens' reserve list anymore. That whittles down the trade return to the final piece.
Lassi Thomson was selected by the Senators with the 19th overall pick in the 2019 draft. Like Abramov and Davidsson, Thomson has lost some of his standing in the organisation due to his prolonged development path. But unlike the former Sens prospects, Thomson is still part of the organisation's plans.
Thomson played this season with the Belleville Senators, scoring seven goals and 33 points in 56 games. He also appeared in two Ottawa Senators games as well. Although his stats look promising on paper, the team wasn't too happy with his performance this season. From what they've said about him it sounds like they wouldn't mind trading him if the return was right.
He has simply been passed over on the defence depth chart by Erik Brannstrom, Jacob Bernard-Docker, Tyler Kleven, and possibly even Maxence Guenette.
Still, I don't think the Sens will "get rid" of Thomson as they see he still has potential to be an NHL defenseman one day. But if the Sens find themselves in talks to acquire a big name player, either at the forward position or a goalie, they will certainly offer Thomson as part of a larger package.
Alex DeBrincat
Talking about a potential Alex DeBrincat trade is always tricky. The fanbase seems to be split on this issue, roughly 50/50. There is no question that the Ottawa Senators view DeBrincat as a core player on this team. And while he didn't have a phenomenal season, obviously, the fact that a 66-point campaign is viewed by some as a "failure" shows how great of a player he can be.
The problem is that DeBrincat has a $9 million qualifying offer for his next contract. There is absolutely nothing stopping him from taking a one-year $9 million deal and going straight to free agency in just over a year. The key is whether he wants to stay in Ottawa long-term or not.
Most people seem to agree that DeBrincat is worth between $8-8.5 million annually on a long-term deal. I think the Senators believe that too. There seem to be two things holding up the negotiations from what I can tell.
One, the Senators are in ownership limbo and the GM may not have the power to sign a player to a contract of up to $70 million right now. Two, DeBrincat might have some issues with the coaching staff and there is a possibility that he thinks they are the reason he struggled to score this year.
Either way, there are two ways this situation will unfold. One, ownership comes in gives the go-ahead for a DeBrincat extension and he agrees to a long-term deal. Or two, DeBrincat does not commit and he is dealt before training camp, likely at the draft.
If he does get traded, it will either be a package of picks coming back, which the Sens would probably try to use to acquire another star player. Or it could be a package of forwards and/or forward prospects. My opinion is that the best option for both parties is to sign an eight-year extension at between $8-8.5 million AAV and commit to winning a Stanley Cup in the nation's capital.
But, if it becomes clear he doesn't want to sign, you absolutely trade him to the highest bidder.