The Ottawa Senators are Headed to Sweden!
It's been announced that the Ottawa Senators will be one of four NHL teams headed to Sweden as part of the 2023 Global Series. The other teams involved will be the Toronto Maple Leafs, Detroit Red Wings and the Minnesota Wild.
The Ottawa Senators currently employ two swedish-native players in Erik Brannstrom and Anton Forsberg, and it can be assumed that each player will be used heavily for marketing purposes. The Senators are set to face off against the Detroit Red Wings on November 16th 2023, and the Minnesota Wild on November 18th.
The Detroit Red Wings currently employ five Swedish players in Lucas Raymond, Gustav Lindstrom, Simon Edvinsson, Robert Hagg, and Jonatan Berggren, with even more in their minor league system that could definitely be called up for this trip.
The Toronto Maple Leafs have four swedish-born players in Calle Jarnkrok, Carl Dahlstrom, Erik Gustafsson and Timothy Liljegren, but they also have William Nylander who was born in Canada but spent most of his childhood with Sweden and plays on the Swedish national team (when the NHL is involved).
The Minnesota Wild have the most Swedish players in this series of teams with seven in Joel Eriksson-Ek, Marcus Johansson, Oskar SundqvistOskar Sundqvist Gustav Nyquist, Jonas Brodin , John Klingberg , Filip Gustavsson and Jesper Wallstedt.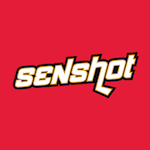 The last time the Senators played in a Global Series was in the 2017-18 Season when Erik Karlsson was the face of the Sens, and they matched up against the Colorado Avalanche, winning both games. The only remaining Ottawa Senator from that lineup is Thomas Chabot.