GAMEDAY PREVIEW #68: Ottawa Senators VS Colorado Avalanche
The Ottawa Senators are set to host the Colorado Avalanche tonight.
After a miserable western road trip in which the Ottawa Senators went 1-4-0, they finally make their return home tonight as they host the defending Stanley Cup Champions in the Colorado Avalanche as they hope to keep their playoff hopes alive. Here is your SenShot Gameday Preview:
Ottawa Senators (33-30-4, 70 pts) VS Colorado Avalanche (38-22-6, 82 pts)
Time: 7PM EST
Where To Watch: TSN5, RDS
Where to Listen: TSN1200
Ottawa Senators Notes
The Ottawa Senators have lost 4 of their last 5 games, and are trailing the New York Islanders by 8 points for the second wildcard spot.
Scoreboard Watching: The best possible outcome for the Sens tonight would be if they won tonight in any fashion, coupled with the Florida Panthers loosing tonight against the Montreal Canadiens in regulation. A bonus would be if the Pittsburgh Penguins lost to the New York Rangers tonight in regulation.
Ridly Greig was called up from the AHL last night. He will most likely play on the second line.
Mathieu Joseph will miss a few weeks with an undisclosed injury. Parker Kelly is also out with injury. DJ Smith says Thomas Chabot will be a game-time decision. He missed Ottawa's last game against Edmonton after being injured against Calgary. Should Chabot miss, expect Nick Holden to make a return to the lineup.
DJ Smith would not confirm who is to start in net tonight.
Colorado Avalanche Notes
Nathan MacKinnon leads the Avalanche in points with 82 so far in his 55 games played this season.
This is the second game of a back-to-back for the Avalanche. They are two games into a four game eastern road trip.
The Avalanche have won three games in a row, most recently against the Toronto Maple Leafs where they won 2-1 yesterday.
Mikko Rantanen is tied for third in the NHL in goals with 44. He is tied with Leon Draisaitl of the Edmonton Oilers.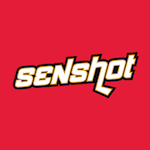 Ottawa Senators Lines
Brady Tkachuk – Tim Stützle – Drake Batherson
Alex DeBrincat – Ridly Greig – Claude Giroux
Derick Brassard – Shane Pinto – Patrick Brown
Julien Gauthier – Dylan Gambrell – Austin Watson
Jake Chychrun – Travis Hamonic
Jake Sanderson – Artem Zub
Thomas Chabot/Nick Holden – Erik Brannstrom
Mads Sogaard
Kevin Mandolese
Colorado Avalanche Lines
Evan Rodrigues – Nathan MacKinnon – Mikko Rantanen
Valeri Nichuskin – JT Compher – Denis Malgin
Andrew Cogliano – Lars Eller – Logan O'Connor
Matt Nieto – Alex Newhook – Alex Galchenyuk
Devon Toews – Cale Makar
Sam Girard – Bo Byram
Jack Johnson – Brad Hunt
Alex Georgiev
Keith Kinkaid