Game Recap: The Ottawa Senators defeat the Montreal Canadiens 5-2
The Senators win against the Montreal Canadiens on Hockey Night in Canada.
The Ottawa Senators made their way to Montreal to take on the Canadiens in the second game of the back-to-back. They lost to the Carolina Hurricanes on Friday evening 4-0.
First Period
Austin Watson gets called for roughing as he sends Justin Barron to the bench.
Derick Brassard scores off of a redirection feed from Nick Holden with 4:47 left in the first. 1-0.
Tim Stützle is called for holding with 2:44 left to play.
The period ends with the Sens leading 1-0. Ottawa trails in shots however as Montreal leads 9-5 in shots.
Second Period
With 16:29 left, we see Austin Watson win a fight against Michael Pezzetta after the later blindsides Erik Brannstrom. Both go off for 5 minutes.
Mike Matheson makes it 1-1 with 15:21 left in the period.
Ottawa goes on the powerplay as Rafael Harvey-Pinard is called for interference. Penalty killed.
With 11:14 left to play in the period, Nick Suzuki scores on a breakaway.
Ottawa ties the game 2-2 as Shane Pinto scores with 6:09 left to play in the period. Alex DeBrincat and Claude Giroux get the assists.
The period ends 2-2. Montreal leads in shots 23-12.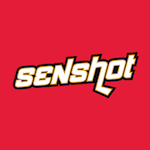 Third Period
Austin Watson scores with 15:29 left in the game. We are officially on a Gordie Howe Hatrick watch. Travis Hamonic and Derick Brassard get the asissts.
Drake Batherson adds to the lead with 14:42. Ottawa leads 4-2.
Julien Gauthier scores his first goal as an Ottawa Senator with 8:03 left to play. 5-2
The game ends with the Senators winning 5-2. Your three stars are Julien Gauthier, Mike Matheson, and Derick Brassard.
The Sens next play the Detroit Red Wings on Monday, February 27th, in Ottawa, at 7 pm.
–