Tim Stutzle Showing Positive Impacts in all Aspects
Tim Stützle is starting to become a fully-complete player
During the December 29th game between the Ottawa Senators and Washington Capitals, Claude Giroux dives to intercept a pass by the opposing defender, with four seconds left on the penalty kill. Seeing this as an attacking opportunity the young star Tim Stützle races down the middle of the ice and cradles a saucer pass by Giroux on his backhand. Stützle then charges toward the net and holds the puck on his forehand until the last second before moving it to his backhand and roofing it over the sprawling goalie, Darcy Kuemper. Although Stützle scored after his team successfully killed off the penalty, this goal epitomizes his impact on all facets of the game for his team.
Rookie season in the NHL
Since entering the league as an 18-year-old in the 2020 NHL season, Stützle has grown tremendously. In his first season, he had some difficulties adjusting to the league as he was a liability on the defensive side of his game and didn't produce much offence. His underlying numbers were poor as he had the second worst xGA/60 on the team among forwards, behind Derek Stepan, and a lot of Senators players performed better away from Stutzle than with him. However, the skill was eminent and it was apparent that Stutzle was going to be a star sooner than later.
Sophomore season in the NHL
Stützle's game took a leap forward in his second season after being forced to play center after Colin White and Shane Pinto both got injured. He was considerably productive as he finished the season with 58 points in 79 games, which was second on the team. His production likely would have been higher if he did not run into bad luck; his on-ice shooting percentage was 12th last on the team and he scored four fewer goals than what was expected (based on his expected goals). Stützle also showed huge improvements in other aspects of his game such as his defensive impact –– 15th on his team in terms of xGA/60, a huge improvement –– and his transition ability.
Despite his improvements, he still struggled against opposing teams overall, as his team was defending more than it was attacking (CF% and xGF% were below 50%) when he was on the ice. However, it is important to note that the quality of his team was still lacking and despite not being over 50% in CF% and xGF%, he ranked ninth and eighth respectively in those two statistics. Furthermore, he was tasked with facing tougher competition while playing a larger offensive role on his team.
This season in the NHL
The star forward took another big step forward in his development this season. Mostly being deployed on a line with Brady Tkachuk and Giroux (close to 50%) –– who have played phenomenally together this season as they are eighth in terms of xGF% –– Stützle has been racking up points at an elite level. He is currently over a point-per-game with 35 points (15 goals and 20 assists) in 34 games.
Stützle is putting up these production levels while taking on a more prominent role on the team. Compared to last season, he has been tasked with facing even tougher competition while making an impact on both ends of the ice. Like last season, his transition game is on full display this season, ranking among the league's best.
His confidence has taken another step too as he is able to comfortably execute skillful and mesmerizing plays all over the ice.
Furthermore, his defensive impact has expanded to the penalty kill as well where he has been given a bigger role. This season, he has played the fifth most minutes among forwards (one behind Mathieu Joseph who has been injured for around a month now) compared to twelfth last season. Some of the recent success of the Senators' penalty kill can be attributed to Stützle who has played over a minute short-handed in each of the past five games.
How sustainable is Stützle's impact?
Currently on a 6-game point streak, amassing 8 points in that span, the question one has to ask themselves is whether Stützle's production is actually sustainable. Two main points for skepticism regarding Stützle's production being sustainable are due to most of his production coming on the powerplay and the high number of secondary assists.
Stützle's 5v5 on-ice shooting percentage has taken a slight hit this season compared to the norm of around 10%. As a side note: despite having an on-ice shooting percentage that ranks him 260th in the league, he ranks third on the Senators team which shows how snakebitten the team has been as a whole. The player with the highest percentage has been Tyler Motte and he ranks 200th in the entire league. So, as Stutzle's on-ice shooting percentage regresses and the players he plays with finish their chances, it is reasonable to assume that he continues to put up points despite his production on the power play declining.
The ratio of secondary to primary assists is currently slightly higher than what is normally expected for Stutzle, meaning the current rate is slightly unsustainable. However, as the aforementioned 5v5 on-ice shooting percentages, and his teammates start finishing the passes Stutzle gives them, his primary assists should increase. For example, the pass below in which Tkachuk had a breakaway.
Another factor of his production that may seem unsustainable is the current shooting percentage of a bit over 17%, which he is riding on. This may seem unsustainable on the surface but his expected goals signify that he has been creating a plethora of quality chances for himself and he has been converting them at a reasonable rate: his expected goals is 15.1 and he has scored 15 goals.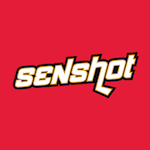 Conclusion
Put into various situations, whether that be facing tougher competition at 5v5 or on the penalty kill, it is evident that the coaches trust Stützle. His strong play has been rewarded by consistently appearing on the scoresheet and producing at an elite level. Although his production may seem unsustainable on the surface, analytics suggest that he should be able to maintain it. As Stutzle continues developing into a star, he will continue to prove why he was selected with the third overall pick and was rewarded with a big 8-year extension this past off-season.
Unless stated otherwise, stats refer to 5v5 among players who have played over 100 minutes. The stats from this article come from Dobber Frozen Pool, MoneyPuck and NaturalStatTrick.